I love stories. A great storyteller can transport you to places you have never been, can touch a place within you that seemed lost, or can inspire you in ways you might never guess.. A great story can take you on a journey but also reminds you of what is important in your life right now. My favorite place for great storytelling is an organization called The Moth. The Moth is a not-for-profit organization dedicated to the art and craft of storytelling. They sponsor a free podcast that relates some of the best stories from their storytelling events.
My Go-To for Inspiration: The Moth
The Moth is one of my "go-to" sites when  I'm needing to get reconnected with what's most important in life. I save their podcasts for those moments when I'm feeling distracted, disconnected, defeated, or just overwhelmed. I'll go for a walk, put on my headphones, and listen to The Moth. Most of the time I emerge from the end of the walk in a better place, having stepped out my personal drama for a bit, and reconnected with a larger perspective on life.
This blog post was inspired by one such story, that of Charlene Strong. Charlene tells her personal story of how heartbreak led her to reevaluate her life and dedicate herself to advocacy for equal legal protection for LGBT families. Her story reminded me of the dearness of those in my life and the importance of nurturing and protecting my relationships with those around me. It also connected me with how pain and loss can sometimes be a catalyst for tranformation. I hope you enjoy and are also touched by Charlene's story.
Here's the video version of her story.
Here's the audio version of her story.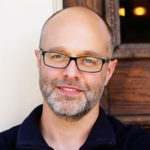 Jason is a psychologist and scientist who studies ways to help people with shame, stigma, and social anxiety, including using psychedelic and MDMA-assisted therapy