Is anxiety, worry, or repetitive thinking taking over your life?
Do you find yourself ruminating on things without being able to move on from them?
Do you feel like your life has become constricted or is limited by anxiety?
Do you struggle to relax or constantly feel tense? 
Do you have problems sleeping at night because your mind won't shut down? 
If you are dealing with anxiety, it can have a huge impact on your life. You may find yourself avoiding things or not wanting to leave your home to face the challenges that the day will bring. You might struggle at work or school because it's hard to keep focused when you have that constant undercurrent of anxiety or self-doubt. Anxious worries that lead to bad sleep that can affect your mood and motivation the following day. You may find your world getting smaller and smaller as you fight those feelings of fear, anxiety, or panic.
It's important to know there is hope. Most people receive significant improvement if they engage in the right kinds of therapy. However, many forms of anxiety do not respond to typical talk therapy. Making progress often requires specialized, structured treatments that have been specifically developed for anxiety disorders. 
We provide structured evidence-based therapy for anxiety-related disorders that have been shown to work in scientific studies. When working with children, we typically involve parents in treatment as this facilitates the best outcomes. We can help you or your loved one to reclaim your life from anxiety and worry so that you can live life with greater ease, peace, and sense of purpose. 
Anxiety is an extremely common mental health concern
While a certain amount of anxiety, in the right situations, is healthy and adaptive, anxiety can become maladaptive when our brain starts to respond with fear and anxiety in situations where it's not warranted. When these fears are combined with worry, rumination, and avoidance, it can start to feel like your whole life is taken up by anxiety.
Many people do not realize it, but anxiety is the most commonly diagnosed mental health problem in the USA. So if you have anxiety, you aren't alone. And anxiety is becoming increasingly common due to all the societal problems and world events that have elevated anxiety for nearly everyone. In addition, many people have experienced traumatic events during their childhood or adult life that further fuel anxiety. For example, abuse, neglect, or bullying make it much more likely you'll develop significant anxiety. So if you find yourself needing help dealing with anxiety, there are tens of millions of people in the USA who are in a similar spot.
Unfortunately, many people see their anxiety as a personal weakness or something they just need to "suck up" and deal with. But that couldn't be further from the truth. Contacting a therapist for help is a sign of strength and step toward a more hopeful future. Reaching out for help also shows wisdom and humility. All people need help in life and none of us do well alone. There are effective, concrete skills that can help take back your life from anxiety. Working with a kind and compassionate therapist who knows how to work with anxiety can help you with practical ways to deal with your anxiety and worry so that you can get out of your mind and into living life more fully.
---
Our Team of Anxiety Specialists
We have carefully built a team of experts in the treatment of anxiety and related disorders, Together they have decades of experience and collaborate as a team to ensure that you are getting the very best treatment. Among our specialists include leaders in the field who:
conduct scientific research on cutting edge treatments for anxiety
train other therapists around the world in using
write extensively on these topics, including a book for therapists about modern approaches to anxiety treatment
supervise other therapists in providing the most effective and efficient treatments for anxiety and other related difficulties
Here are some of our team members: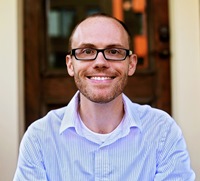 Brian Thompson, PhD, Anxiety Clinic Director & Licensed Psychologist
Specialties: Generalized anxiety, OCD (including Pure "O" and ROCD), PTSD, panic disorder, PTSD, hair pulling (trichotillomania), and skin picking (excoriation).
Age ranges I work with: 18 years and older.
Click here to learn more about me or contact me for an appointment.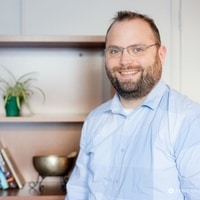 Brian Pilecki, Ph.D.
Specialties: Generalized anxiety, OCD, panic disorder, social anxiety, PTSD, and specific phobias.
Age ranges I work with: 18 years and older.
Click here to learn more about me or contact me for an appointment.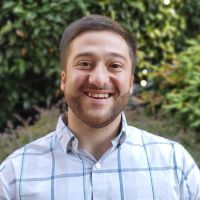 Jason Feinberg, Ph.D.
Specialties: Obsessive-compulsive disorder, Hoarding disorder, Body-focused repetitive behaviors (i.e., skin-picking, hair-pulling), Social Phobia/Social Anxiety Disorder, Specific Phobias, LGBTQIA+, Couples Therapy
Click here to learn more about me or contact me for an appointment.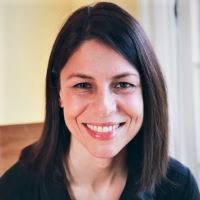 Meghan O'Neil, MD, PhD, Psychiatrist
Specialties: Dr. O'Neil offers medication management and evaluation and has worked for several years in anxiety specialty clinics. She specializes in the treatment of generalized anxiety, social anxiety, PTSD, panic disorder, and OCD.
Age ranges I work with: 18 years and older.
Click here to learn more about me or to contact me for an appointment.
---
Anxiety comes in many forms
That's why it's important to have an expert conduct an assessment to tailor treatment to your needs.
Mental health conditions we treat:
Our Approach
We specialize in evidence-based treatment of anxiety-related problems. Our Anxiety Clinic is distinct from our main clinic, Portland Psychotherapy, and focuses specifically on anxiety and Obsessive-Compulsive and Related problems, employs a structured approach to treatment, and routinely use progress monitoring and outcome tracking to make sure treatment is working.
Anxiety is one of the most common problems with which people struggle.  However, research has shown that anxiety is very treatable using structured approaches. When you enroll in treatment in our Anxiety Clinic, you will be assigned a therapist who specializes in the specific difficulties with which you are facing. You and your therapist will complete a structured intake that will help clarify diagnoses and plan your course of treatment. Throughout treatment, your therapist will regularly administer relevant measures to make certain treatment stays on track and you meet your treatment goals.
If at any point you determine you would prefer less structured treatment or would like to refocus treatment on other problems (e.g., relationship issues), you are welcome to opt out of our Anxiety Clinic and continue working with your therapist as part of Portland Psychotherapy.
Like our main clinic, the Anxiety Clinic specializes in cognitive-behavioral treatments including Acceptance and Commitment Therapy (ACT, said as one word "act," for short), a flexible mindfulness and acceptance-based treatment with a strong research base. We also use exposure therapy and other behavioral interventions. Our Anxiety Clinic is on the cutting edge of using ACT and combining ACT with other evidence-based therapies in the treatment of anxiety disorders. 
In addition to providing clinical services, many of our clinicians also conduct scientific research and provide training for other professionals. Involvement in ongoing research that is relevant to our clinical services enables us to provide the most up to date, evidence-based treatments for our clients.
We want to offer you the best care and expertise available. If we cannot match you to a clinician experienced in your particular struggles, we will do our best to direct you to someone in the community who can. 
Common questions:
How long does treatment take?
For someone who is actively engaged in therapy and willing to do practice at home, treatment can move quickly. The work we do does require a certain amount of time each week to practice, but that also means that treatment can proceed faster than less focused talk therapy. Most people see significant improvement in 10-20 sessions. Within 12 sessions, you'll likely have a good sense for whether treatment is working for you and whether you are about done or want to continue. Improvements from cognitive behavior approaches to anxiety tend to be pretty long lasting but some people find it beneficial to come back for maintenance or "booster" sessions if you find you're struggling with anxiety again.
How can I work this around all the the commitments I have in life, like family and work? 
Many people have this concern. This is why we offer a variety of ways to work with our therapists including telehealth and in person appointments. Telehealth eliminates the need for travel, taking time off work, or finding a baby sitter for your children. Most of our therapists are pretty flexible in terms of times they can meet, with meetings at various times of the day depending upon the therapist.
To learn more about us, check out our blog posts.
To learn more about our perspective and the kind of work we do, you can read some of our blog posts on anxiety or obsessive compulsive disorders.
Contact Us
If you are interested in our services, please contact us at 503-281-4852 or fill out the confidential contact form below