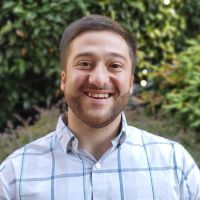 "You may not control all the events that happen to you, but you can decide not to be reduced by them." — Maya Angelou
I am providing both telehealth and in-person services.
It can be incredibly difficult to live a fulfilling life when your mind seems to be working against you. Most of the people I work with struggle with repetitive and unwanted thoughts, images, and emotions. As a result, their lives have unintentionally become more focused on avoiding certain thoughts or feelings and less focused on connecting with their loved ones, values, and life goals. As a therapist, I find it incredibly rewarding to help people develop effective strategies that get them back to doing more of what gives their lives meaning. I specialize in working with adults who experience problematic obsessions and compulsions, hoarding, hair pulling (trichotillomania), skin picking (excoriation), social anxiety, and phobias. In my therapeutic approach, I mainly draw from Acceptance and Commitment Therapy and Exposure Therapy, which are evidence-based treatments that research has shown to be effective for people who have problems with anxiety and obsessions. At the beginning of treatment, I will help you set individualized goals that are in line with your personal and cultural values. During and between therapy sessions, I will encourage you to practice science-based strategies aimed at helping you be more present in your life, do more of what matters to you, and improve your ability to handle difficult emotions.
As a queer therapist, I have a particular interest in, and have significant experience, serving other LGBTQIA+ and queer folks. In addition, with all my clients I explicitly invite discussions regarding how our cultural backgrounds, lived experiences of oppression and privilege, and current socio-political events influence who we are and the therapy we do together.
---
Treatment Approach
Orientation: Acceptance and Commitment Therapy, Cognitive-Behavioral Therapy, Exposure Therapy (i.e., Exposure and Ritual/Response Prevention), Integrative Behavioral, Couples Therapy
Modality: Individual & Couples
Client Focus
Ages: Adults (18+)
Qualifications
Degree: Ph.D.
License: I am a board-approved psychology resident and seeking licensure. I currently work under the licenses of Dr. Angela Izmirian Ph.D, Licensed Psychologist, OR #2876 and Brian Thompson, Ph.D., Licensed Psychologist, OR #2095.
Specialties
Obsessive-compulsive disorder
Hoarding disorder
Body-focused repetitive behaviors (i.e., skin-picking, hair-pulling)
Social Phobia/Social Anxiety Disorder
Specific Phobias
LGBTQIA+
Financial
Average Cost: Providing OHP services only
Sliding Scale: No

Email Address: jfeinberg@portlandpsychotherapy.com
To contact me, email, call me at 503-281-4852, or use the confidential contact form below.