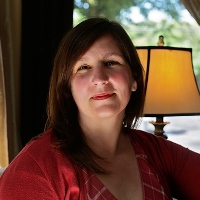 I provide focused, time-limited psychotherapy for individuals who are suffering and who seek to make changes in their lives. My commitment is to helping the people I work with live lives that are more meaningful and vibrant, lives of integrity. Rather than just feeling better, my focus is on helping my clients live better.
Many of the people come to me because they are feeling "stuck" in their lives. They often feel a loss of vitality, satisfaction, or meaning in their lives. That "stuckness" may come in the form of a chronic sense of emptiness or depression, difficulties with intimacy and relationships, struggles integrating past trauma and other painful life experiences, persistent shame or chronic self-criticism, or a more general life dissatisfaction. The type of therapy that I practice, called Acceptance and Commitment Therapy (ACT), utilizes processes like mindfulness, acceptance, and values in order to help clients develop the skills needed to more effectively work with the suffering they experience.
But a well-lived life is more than just the absence of pain; it is the presence of meaning and purpose. Therefore, rather than just focusing on what people don't want in their lives, I am most interested in helping people reorient to what they do want their lives to be about. I seek to help people live lives of integrity, purpose, and meaning even when the inevitable pain of life visits them. Many of us haven't had much opportunity to explore what "living well" even means or would look like for us personally. So, in addition to identifying areas of stuckness, I work with people to explore how they can create a meaningful life in the service of what would be most important to them.
As a licensed psychologist I practice evidence-based therapy, which means that my clinical work is informed by empirical research identifying those methods that science has shown to be most effective. Therapy is a big investment of time, resources, and energy. The scientific data suggest (and my more than 20 years of clinical experience has also shown me) that, for most people, the largest gains from therapy usually occur relatively early on in therapy, often within the first few months. Therefore, in order to help my clients make the most out of their investment in therapy, I work in a focused, time-limited model. During the first couple of sessions we will talk about what is going on for you currently and identify a specific area or goal you would want to focus on in our work. We will also come up with a specific length of time we both commit to doing that work, which could be anywhere from 1-3 months. My goal is to create a context where you can do intensive, focused work on a particular area that would be meaningful to you so that you can then go out and put what you have learned into practice in your life. You may choose, at some later point, to come back and do another "piece of work" or not. The idea is that we can maintain our therapeutic relationship such that you could return to whenever you felt it would be helpful. However, all the therapy in the world won't make much of a difference if you don't get out there and start putting it into action and thus my goal is to help you make concrete changes in your life outside the therapy room. Fundamentally, my work isn't about fixing anything that is broken, but rather it is about helping people who are stuck reorient to what is most important and, in doing so, create more meaningful, well-lived lives.
---
Things I've Written
I've included a sample of some of my writings below that I thought give a sense of my interests and who I am…
---
Treatment Approach
Orientation: I practice a type of mindfulness-based cognitive-behavioral therapy called Acceptance and Commitment Therapy (ACT).
Modalities: Individuals
Client Focus
Ages:
18+
Special Populations:
LGBTQ affirmative
Qualifications
Co-Founder and President of Portland Psychotherapy
Practicing Since: 1997
Degree: Ph.D., Clinical Psychology
Year Graduated: 2002
License Number and State: Licensed Psychologist in Oregon # 1600
Specialties:
Relationship difficulties
Intimacy/Sexuality concerns
Personal growth and values clarification
Body image concerns
Trauma/abuse
Depression
Loss or grief
Identity issues or self-esteem
Eating Disorders/problems with food
Financial
Average Cost: $250
Sliding Scale: If you do not have insurance and are in financial need, please contact me to discuss options.
Accepted Insurance Plans:
Will bill most insurance plans as an out-of-network provider
How I Can Help:
Finding the right therapist, one with whom you feel comfortable and understands your unique struggle is essential if therapy is going to be helpful. If you have questions or would like to speak with me to see if my work might be a good match for what you are looking for, please feel free to contact me. And if it turns out that I am not best able to meet your needs, I would be very happy to help you find referrals for someone who might be a better match.
Email Address: jlejeune@portlandpsychotherapy.com
Phone: (503) 281-4852 ext. 215