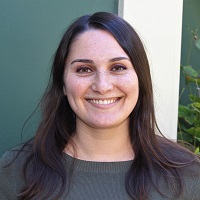 Cultivating self-compassion.
I am providing telehealth services at this time and can help you check whether your insurance will provide coverage.
Life can be incredibly painful and challenging at times, especially in the times we find ourselves in now. It is helpful to have someone in our corner, who will support and validate, as well as guide and challenge when necessary. Taking the steps to create change and a meaningful life can feel scary and sometimes we feel lost on how to go about it. Therapy can help with this.
My aim is to help you see yourself not as flawed or broken, but as worthy of compassion and acceptance. Part of healing comes from learning to be kind to yourself and understand that we all struggle at times, and that it is okay to make mistakes and learn from them. In a space of compassion and non-judgment, I will help you to learn new ways of seeing yourself and what you are capable of.
As a part of my approach, I will help you develop self-compassion and mindfulness. Self-compassion means treating yourself with kindness, as you would treat a friend who is suffering. Mindfulness helps us learn to let go of judgment and feel more connected to the present moment. Self-compassion and mindfulness both help us find the space for difficult emotions so that we don't have to struggle with them so much.
I am committed to understanding you and how you express yourself. As a person of mixed ethnic and cultural background, I recognize the complexity and uniqueness of how our experiences shape our identity. Practicing from a place of cultural humility, I value working with people of all ethnicities, gender identities, sexual orientations, abilities, and backgrounds. I strive to understand your challenges, your strengths, and your values in order to help you live a meaningful life.
I have specific areas of focus that I like to help people with, including sexual assault and trauma, depression, health-related anxiety, identity exploration, social anxiety, pet loss, regulating and managing emotions, trichotillomania (hair pulling), and excoriation (skin picking).
I want to help you understand yourself, your needs, and your values so that you can live life based on what's most important to you.
---
Things I've Written
---
Treatment Approach
Orientation: My orientation is primarily anchored in more modern cognitive-behavioral approaches such as Acceptance and Commitment Therapy (ACT) and I regularly incorporate mindfulness and self-compassion into therapy. I also utilize behavioral and exposure therapies when warranted.
Modalities: Individuals
Client Focus
Ages: 18+
Special Populations: Women, LGBTQI+ affirmative, Ethnically diverse
Qualifications
Practicing Since: 2013
Degree: : Ph.D., Clinical Psychology
Year Graduated: 2019
License Number and State: Licensed Psychologist in Oregon #3188
Specialties
Sexual trauma/assault
Self-compassion
Depression
Health Anxiety
Trichotillomania (hair pulling)
Excoriation (skin picking)
Identity exploration
Cultural-identity exploration (including gender and feeling "in between" ethnic cultures)
Social anxiety
Pet loss
Emotion regulation
Financial
Average Cost: $150-$210
Accepted Insurance Plans: PacificSource and I accept most other insurance as an out-of-network provider
How I can help:
Finding a therapist that you connect to and feel safe with is one of the first steps in healing. If you need to explore issues related to sexual trauma, depression, health anxiety, identity, cultural-identity, social anxiety, pet loss, emotion regulation, trichotillomania (hair pulling), and/or excoriation (skin picking), and think I might be a good match, feel free to contact me. I look forward to hearing from you.
Email Address: ploess@portlandpsychotherapy.com
Phone: 503-281-4852
To contact me, call me at 503-281-4852, or use the confidential contact form below.