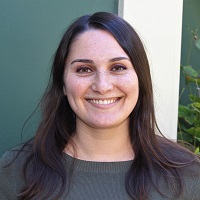 Having difficult and painful experiences is a commonly shared human experience. Unhelpful ways of coping with this pain, however, can lead to increased suffering. Therapy can address this suffering and help you live more fully again. My approach is to help you in this process and to do so in ways that promote self-compassion and self-acceptance.
I am providing telehealth services at this time.
I enjoy working with adults on a wide range of issues (for example, depression, anxiety, relationship issues). I am particularly focused on helping people manage trichotillomania, OCD, health illness anxiety, social anxiety, and process and heal from sexual assault/rape.
I see therapy as an opportunity for personal growth, understanding, and greater self-awareness. It helps us find more meaning in life and also change the things about ourselves that aren't working. In my approach in therapy, I strive to meet you where you are and work with you in the direction of your goals.
I practice from a place of cultural humility and welcome individuals of diverse backgrounds. I will position myself to continually learn and not impose assumptions and standards on you or within the intersections of your identities. We all have biases and varying levels of privilege; I try to be aware of this and make efforts to engage from a place of understanding, non-judgment, and equality. It is important to me that you feel safe because therapy can make us feel incredibly vulnerable.
If we work together, I will help you feel more connected to yourself, others, and your experiences in life, as well as help you structure your life around what is important for you.
My background:
I am a psychologist resident working towards licensure in the state of Oregon and a recent graduate of the University of Montana with a Ph.D. in Clinical Psychology. I completed my predoctoral internship at the Portland Veterans Affairs, where I honed my understanding and practice of evidence-based treatments for a range of issues. I am delighted to be working at Portland Psychotherapy and to be serving members of this community. My position as a psychologist resident means that I can offer you up-to-date clinical intervention under the supervision of experienced clinicians, and at low cost.
---
Things I've Written
---
Treatment Approach
Orientation: My orientation is primarily anchored in third-wave behavioral psychotherapy approaches. This includes Mindfulness, Dialectical Behavior Therapy (DBT) principles and skills, self-compassion, and Acceptance and Commitment Therapy (ACT). My style is also integrative, in that I draw upon principles of many therapeutic approaches (such as Cognitive Behavior Therapy; CBT), depending on your needs.
Modalities: Individuals, Groups
Client Focus
Ages: 18+
Special Populations: LGBTQI+ affirmative, Women, Ethnically diverse
Qualifications
Practicing Since: 2013
Degree: : Ph.D., Clinical Psychology
Year Graduated: 2019
License Number and State: Psychologist Resident Supervised by Dr. Bryce Doehne, Licensed Psychologist in Oregon #2880
Specialties
OCD related disorders
Anxiety related disorders
Self-compassion
Recovery from sexual assault
Financial
Average Cost: $25-$110
Accepted Insurance Plans: none, out of pocket payments only
How I can help:
Finding a therapist that you connect and feel safe with is one of the first steps in healing. If you need to explore issues related to managing OCD, trichotillomania, health anxiety, social anxiety, sexual assault recovery and you think I might be a good match, please feel free to contact me. I can also be an option if you do not have insurance. I look forward to hearing from you.
Email Address: ploess@portlandpsychotherapy.com
Phone: 503-281-4852 ext. 216
To contact me, call me at 503-281-4852 x216, or use the confidential contact form below.