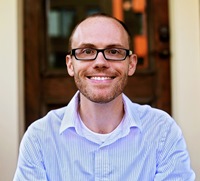 An active approach to meaningful living.
I am providing both telehealth and in-person services.
Note: I offer telehealth services to anyone residing in Oregon and Washington where I am licensed. Most of the treatment approaches I offer are very conducive to telehealth, and research studies have found that many treatments for anxiety-related problems conducted through telehealth are as effective as in-person treatment.
As a licensed psychologist and Director of the Portland Psychotherapy Anxiety Clinic, I specialize in evidence-based treatment for problems related to anxiety, stress, and worry. My specialty areas include obsessive-compulsive disorder (OCD—including Pure "O" and relationship OCD), repetitive hair pulling (trichotillomania) and skin picking (excoriation), and trauma/PTSD. Additionally, I work with panic and health anxiety (aka, hypochondriasis).
In my therapeutic approach, I mainly draw from a newer cognitive behavioral treatment, Acceptance and Commitment Therapy (ACT, said as one word, "act"), which I value for its broad flexibility and commitment to scientific rigor. Additionally, I often flexibly incorporate exposure therapy in treatment.
The clients with whom I tend to work best are those interested in an active approach to learning skills to more effectively deal with barriers to living meaningful lives. Much of what I do in the beginning of treatment is to help people learn tangible skills to more effectively relate to their difficulties, clarify meaningful goals and directions, and identify concrete steps that may help you move towards what's most important to you.
I understand your time is important. You're choosing to spend a portion of time each week on psychotherapy instead of spending time with friends or loved ones or doing something you enjoy. For these reasons, I strive to make each session feel useful and worthwhile by collaboratively developing a unique structure for clients, tailoring each session to fit with their goals for therapy.
If you struggle with any of the difficulties above, desire an active approach, and are not only willing but interested in out-of-session practices, there's an excellent chance we might be a good fit. Feel free to give me a call.
How Long Does Treatment Last?
I see most people for 10-30 sessions. Some people really connect with my approach and find longer term treatment helpful, and many people come back and see me for brief periods as new troubles arise.
However, I don't expect that people see me for months and months without tangible results. Within a month or 2, you'll have a sense of whether my approach is working for you; if you decide it's not, I'll assist you in finding another therapist who may be a better fit.
I've recently started using an 5 session evidence-based treatment for PTSD that gets similar results to longer established treatments.
---
Things I've Written
I've included a sample of some of my writings below that I thought give a sense of my interests and who I am…
---
Treatment Approach
Orientation: I identify as an evidence-based, cognitive behavioral (CBT) therapist and draw from a Acceptance and Commitment Therapy (ACT) and exposure therapy. In order to bring a greater sense of cohesion, consistency, and precision to my work, I actively train myself to work within this particular model. In addition to being a full-time clinician, I participate in original research, give talks and trainings, supervise other professionals, and serve as a reviewer for several scientific journals. The combination of these activities helps to inform and sharpen my clinical work.
Modalities: Individuals
Client Focus
Ages:
Adults
Special Populations:
LGBTQ affirmative
Qualifications
Practicing Since: 2002
Degree: Ph.D., Clinical Psychology
Year Graduated: 2009
License Number: Licensed Psychologist in Oregon # 2095 and Washington State PY 60137630
Specialties:
Anxiety, worry, and panic
Obsessive-compulsive disorder
Repetitive hair pulling or skin picking
Health anxiety
Financial
Average Cost: $235
Sliding Scale: no
Accepted Insurance Plans: PacificSource; Lifewise. I can bill other plans out-of-network, and I am happy to check on your benefits if you're uncertain. If you feel I am a good fit—particularly for any of my specialty areas—it may be worth paying out of-network or out-of-pocket costs, as you may have a shorter course of treatment than if you saw someone less specialized.
How I Can Help:
I mainly provide one-on-one therapy. I work primarily with anxiety-related problems. If you have any questions or would like to set up an appointment, please contact me.
Email Address: bthompson@portlandpsychotherapy.com
Phone: 503-281-4852
To contact me, call me at 503-281-4852, or use the confidential contact form below.