Psychedelic agents such as psilocybin, ayahuasca, and ibogaine have been used in many cultures throughout history as tools for psychological and spiritual growth. Recently, psychedelics and substances that similarly produce a non-ordinary state of consciousness have experienced a resurgence due to scientific advancements in psychedelic-assisted psychotherapy, increased media attention, and changes to legal restrictions. Many people are seeking psychedelic experiences to foster personal growth and healing, but the current legal situation around psychedelics makes this difficult to do safely and effectively.
When psychedelics are used with adequate preparation and in a supportive setting, research shows that they frequently lead to meaningful experiences that can catalyze new and healthier ways of living. However, psychedelic experiences are not always associated with long-term benefit or personal transformation. And particularly when psychedelics are used in uncontrolled or unsafe settings and with inadequate preparation, the experience can be scary, disorienting, or overwhelming. Therefore, the use of psychedelics is best approached cautiously. This includes adequate preparation, assessing the risks and safety of use, and having some method for incorporating lessons learned into daily life. Psychotherapy is one way to fulfill these needs. Psychotherapy can: a) help prepare people for psychedelic experiences and reduce risk of bad outcomes, and b) integrate any gained wisdom into lasting change in order to maximize benefits.
What is psychedelic safety, preparation, and integration?
Psychedelic safety, preparation, and integration includes:
A harm reduction approach whereby clients are empowered to make informed choices and encouraged to educate themselves about risks and benefits of various ways they might engage with psychedelics.
Education about different psychedelic tools and their effects, identification of one's intentions behind engaging in psychedelic experience, and exploration of alternative means of accomplishing these goals.
Help in integrating what was experienced during psychedelic use into everyday life. After a person has had a psychedelic experience, an open and nonjudgmental approach is used to help clients make sense of and take meaning from their psychedelic experience, as well as implement any desired life changes.
Support in understanding and coping with a negative psychedelic experience that was difficult, confusing, or overwhelming.
If you are interested in help in relation to the use of psychedelics in your life, scroll down to fill out our confidential contact form. Please note that we do not facilitate access to psychedelic substances or experiences in any way.
If you are interested in learning more about psychedelics and how they may be used therapeutically, we've pulled together a bunch of resources on the topic.
Dr. Pilecki also offers a Psychedelic Integration Support Group that is open to individuals who would like to talk about their psychedelic experiences in a safe and supportive therapeutic environment.  For more information about the group, please click here or contact Dr. Pilecki for more information.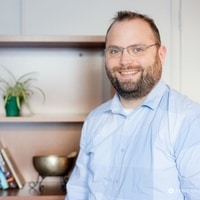 Dr. Brian Pilecki is a licensed clinical psychologist who provides individual and group psychotherapy in the areas of psychedelic integration and safety. He earned his Ph.D. from Fordham University and completed his postdoctoral training at the Warren Alpert Medical School of Brown University. He specializes in the treatment of anxiety disorders, trauma and PTSD, and matters related to the use of psychedelics. Additionally, Dr. Pilecki has experience in mindfulness and meditation and practices primarily from an orientation based on Acceptance and Commitment Therapy (ACT). He is also engaged in scientific research on psychedelics.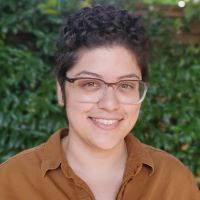 Dr. Azur Jafari s a licensed psychologist who provides therapy for psychedelic integration and harm reduction. They earned their Ph.D. from the University of North Carolina at Charlotte and completed their postdoctoral training in primary care through the National Psychology Training Consortium. They specialize in the treatment of anxiety, disordered eating, trauma and PTSD, particularly among transgender, queer and neurodivergent populations. Dr. Jafari has experience in providing and supervising psychedelic peer support for individuals in the midst of psychedelic experiences and to those processing recent or past psychedelic experiences. They practice from the perspective of Acceptance and Commitment Therapy (ACT).
Psychedelic Integration & Safety Service Contact Form