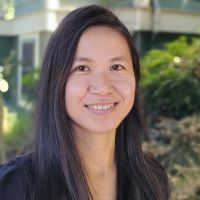 Possibilities start with kindness towards yourself.
I am providing both in-person and telehealth services.
Do you tend to be self-critical, with an internal dialogue that is harsh or judgmental? If so, you may also be struggling with feelings of shame, "not good enough", and unworthiness. These experiences are painful and can really hold you back from living a more fulfilling life. You may have had these thoughts and feelings for a long time, learned from past traumatic experiences or an unsupportive environment you grew up in. These thoughts and feelings contribute to depression, anxiety, posttraumatic stress disorder (PTSD), relationship difficulties, and other physical and mental health problems. And they can be difficult to overcome.
I specialize in helping those struggling with self-criticism and shame to cultivate self-compassion and acceptance, build connections with others, and live a life more joyful and at ease. I also treat depression, anxiety, PTSD and complex trauma reactions and help individuals navigate through relationship difficulties and explore identities.
My practice draws from Acceptance and Commitment Therapy, compassion-focused approaches, and cognitive behavioral therapy, which are strongly supported by research. I strive to create an environment in which you feel understood and supported, so that you can feel safe to work through the hurt and difficulties and free to do the things you care most about.
---
Treatment Approach
Orientation:
My orientation is grounded in cognitive-behavioral and compassion-based approaches, including Acceptance and Commitment Therapy and Prolonged Exposure.
Modality:
Individual therapy
Client Focus
Ages: Work with adults only (ages 18+)
Special Populations: Trauma survivors, ethnically-diverse populations
Qualifications
Practicing since: 2014
Degree: Ph.D., Clinical Psychology
License Number and State: Psychologist, OR License #3595
Specialties
Shame and self-criticism
PTSD/Trauma

Depressio

n

 

Anxiety
Financial
Average Cost: $185-$210
Accepted Insurance Plans: Pacific Source and I accept most insurance as an out-of-network provider
Sliding Scale: Yes
How I Can Help:
In a collaborative and non-judgmental therapeutic relationship with you, I can help you be kinder to yourself and support you in doing what matters to you. If you have any questions or would like to set up an appointment, please contact me.
Email Address: htran@portlandpsychotherapy.com
Phone: 503-281-4852
To contact me, call me at 503-281-4852, or use the confidential contact form below.