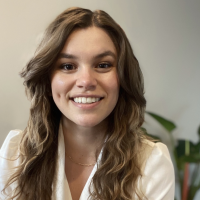 "What is the bravest thing you've ever said?" asked the boy. "Help," said the horse. -The Boy, the Mole, the Fox and the Horse by Charlie Mackesy
I am providing both telehealth and in-person services.
There are so many ways a young person or family can get stuck. Maybe you're a caregiver who has repeated the same loop over and over with a child who has tantrums, trouble sleeping, or issues with eating or toilet training. Maybe you're a middle schooler, teen, or young adult who can't do the stuff you care about most because you're feeling sad, anxious, angry, or having a hard time getting along with people. Or you might be struggling to heal from trauma, manage complex health problems, or navigate neurodiversity in an unsupportive world. It's not your fault that you got stuck in the first place and it's not your fault that nothing you tried has worked just yet.
How I help young people and families get unstuck
As a psychologist, I use strategies supported by science. I will start with getting to know you and your unique challenges and strengths. Next, we will set clear goals, learn specific skills, and take action to bring you closer to what matters most to you. The quickest path to change is for youth and families to practice what we learn between sessions. Don't worry! We'll be careful to take small steps at the beginning.
To address the problems of young children, I prefer to work directly with parents. That is because changing the day-to-day reactions around a child is the best way to shape their behavior. With older children and teens, we will find a balance of one-to-one and family time.
Many people see progress in 10-15 sessions, but others desire longer-term support. My hope is that we will build a toolkit of useful skills so you can feel confident in managing challenges and staying unstuck after graduating from our work together.
About me
I believe therapy is a team effort. You are the expert in yourself and your family – as a clinical psychologist, I am the expert in evidence-based treatments that work. I draw on my experience with all sorts of families in county hospitals, shelters for unhoused folks, and community clinics.
My work reinforced what I learned growing up poor in rural Oregon: much of what gets in the way for kids and families is out of our control. This reality can make people feel hopeless and frustrated. I strive to help you navigate the immense difficulty of everyday life while finding some space to stretch, move, and breathe.
As someone who has conducted scientific research on abuse and betrayal, I always look out for how caregivers' and kids' past trauma may affect current behavior. Working with me, you will probably also see my theater background come out– therapy is serious, but I believe we can also have fun and be silly! Every family is different, so we will collaborate to make sure the tools we use match your unique needs.
If you or your child are stuck with any of the challenges above and are willing to try some new strategies and practice between appointments, I might be a great fit as your therapist. I look forward to hearing from you.
---
Treatment Approach
Orientation: Cognitive Behavioral Therapy (CBT) and Trauma-Focused CBT, Acceptance and Commitment Therapy (ACT), Exposure and Response Prevention (ERP), Parent Management Training, Functional Family Therapy
Modalities: Individual, Parent-child, Parent guidance, Family
Client Focus
Ages: 0-22 years
Qualifications
Practicing Since: 2016
Degree: Ph.D.
Year Graduated: 2022
License Number and State: Oregon Licensed Psychologist #3720
Specialties
Tantrums, aggression, and disruptive behaviors
Trauma and anxiety
Toileting
Developmental difference or disability
Please feel free to contact me if your child or family is having difficulty in an area not listed here; I have experience with a wide variety of problems that children and adolescents have
Financial
Average Cost: $205-$250
Accepted Insurance Plans: I accept most insurance as an out-of-network provider
Email Address: nwright@portlandpsychotherapy.com
Phone: 503-281-4852
To contact me, call me at 503-281-4852, or use the confidential contact form below.