It has been a year of change, both within Portland Psychotherapy and in our broader community. This year has been an opportunity for us to reflect on the larger impact of our actions, both as individuals and as an organization. We are aware that we do not act in isolation and that we could not do the work we are doing without the support of so many others, including you all. We are incredibly grateful for each of you and wanted to share a bit about what your support has helped us do this past year.
Expanding our in-person and telehealth services for adults, kids, and couples
This has been a time of rapid expansion of our staff and thus in our ability to serve our community's needs. Our 2022-2023 training program cohort is the largest group we've had to date and includes four exceptional postdoctoral fellows and two advanced practicum students. This includes second-year postdoctoral fellow and licensed psychologist Meredith Tittler, Ph.D., psychologist residents Rachel Marsh, Ph.D., Natalia A. Velásquez, Psy.D., and Jason Feinberg, Ph.D., and advanced practicum trainees Akeesha Simmons, M.S., and Steven Mendoza, M.A.They are able to see adults, kids, adolescents, and couples as part of our general outpatient program and in our anxiety specialty clinic. They are able to see clients on a sliding scale ranging from as low as $20 per session.
We have also added several licensed psychologists to our staff, each of whose specialization will allow us to greatly expand the services we're able to offer. We are thrilled that our former postdoctoral fellow, Han Tran, Ph.D. has decided to stay on to work with us as a licensed psychologist. Han's focus is on working with individuals struggling with shame and self-criticism, PTSD and other trauma-related difficulties, depression and anxiety. She has a particular interest in working with ethnically diverse clients, including those who have immigrated to the U.S. Licensed psychologist Azur Jafari, Ph.D. specializes in working with adolescents ages 13+ and adults, especially those struggling with anxiety-related difficulties, body and gender concerns, and PTSD. In addition, Azur joins the team of providers here who can offer psychedelic harm reduction and integration services.
We are also excited to have two new licensed psychologists join our child and adolescent services program. Adabel Lee, Ph.D. works with children and adolescents of all ages around a wide range of difficulties including depression, parenting issues, anxiety, trauma, behavioral challenges, and adjustment. Adabel especially loves working with very young kiddos ages 0-5 and their parents. The newest psychologist to our child and adolescent program, Tabi Evans, Psy.D., works with children and adolescents, especially those with co-occurring medical conditions and transgender and gender diverse youth and their families.
Portland Psychotherapy is now able to take OHP!
For the past year, we have been working with a DEI consulting firm to examine our policies and practices so that our organization can do more to help dismantle systemic racism and other forms of oppression. Through that process we realized that probably the single most impactful step we could take would be to take Medicaid/OHP, so that we could serve clients from a wider range of backgrounds. We have now gone through the very long process of getting ready now can see clients with Open Card, Trillium and Care Oregon/Healthshare of Multnomah/Washington/Clackamas counties. This greatly expands our ability to bring high quality, evidence-based mental health services to all in our community, including those in frequently underserved communities. We have also hired Adabel Lee, Ph.D., who has extensive experience in California's Medicaid system, to be ournew OHP Services Coordinator to ensure that we are able to meet the needs of our OHP clients.
The First FDA-approved MDMA-assisted therapy clinical research trial in the Pacific Northwest is happening at Portland Psychotherapy
Portland Psychotherapy operates on a unique social enterprise model. All of the profits generated by the organization go to fund endeavors contributing to the greater social good. Scientific research is one of the main ways we can use our skills and resources toward that end.
In our most ambitious research endeavor to date, we are currently running an FDA-approved clinical trial of MDMA-Assisted Therapy for Social Anxiety Disorder. Our research team, which includes Jason Luoma, Ph.D. (PI), Kyong Yi, LCSW, Brian Pilecki, Ph.D., & Jenna LeJeune, Ph.D. (study therapists) Kati Lear, Ph.D. (project director), and Sarah Smith, B.S. (clinical research coordinator) and numerous other collaborators have all been working very hard to get this multi-year clinical trial up and running. If you'd like to find out more information, you can visit our study website at https://portlandmdmatherapy.com/.
The following are our publications from the past year (bold are Portland Psychotherapy authors):
Linde, J., Luoma, J. B., Rück, C., Ramnero, J., & Lundgren, T. (under review) Acceptance and Compassion-Based Therapy Targeting Shame in Body Dysmorphic Disorder: A Multiple Baseline Study. Behavior Modification.
Luoma, J. B., Pilecki, B., Davis, A.K., Smith, S. M. (in press). Predictors of attitudes toward psychedelics among psychologists in the USA. Drugs: Education, Prevention & Policy.
Arch, J.J., Fishbein, J. N., Finkelstein, L.B., & Luoma, J. B. (in press). Acceptance and Commitment Therapy Mediation and Processes: Problems and How to Address Them. Behavior Therapy.
Thompson, B. L. (in press). Is ACT-informed exposure a viable treatment for excoriation disorder? A multiple baseline study. Behavior Modification.
Kozina, R. M., Lear, M. K., Stacy, S. E., Kern, S. M., Ripley, A. J., & Clapp, J. D. (In press). Moderating effects of brooding on the link between functional impairment and interpersonal needs in survivors of serious trauma. Journal of Clinical Psychology.
Vetrova…Luoma, J. B., et al. (in press). HIV and substance use stigma, intersectional stigma and healthcare among HIV-positive PWID in Russia. AIDS and Behavior.
Agin-Liebes, G., Zeifman, R., Luoma, J. B., Garland, E. L., Campbell, W. K., & Weiss, B. (2022). Prospective examination of the therapeutic role of psychological flexibility and cognitive reappraisal in the ceremonial use of ayahuasca. Journal of Psychopharmacology, 36(3), 295–308.
Lear, M. K., Lee, E., Smith, S., & Luoma, J. B., et al. (2022). Systematic Review of Measures of Generalized Shame. Journal of Clinical Psychology, 78(7), 1288-1330.
Luoma, J. B. (2022). MDMA-Assisted Therapy as a Means to Treat Social Anxiety Disorder. MAPS Bulletin.
Yaden, D. B., Earp, D., Graziosi, M., Friedman-Wheeler, D., Luoma, J. B., Johnson, M. W. (in press). Psychedelics and Psychotherapy: Cognitive-Behavioral Approaches as Default. Frontiers in Psychology.
Rossi, S.L., Sereda, Y., Luoma, J. B., et a. (2021). Addressing intersectional stigma as a care barrier for HIV-positive people who inject drugs: Design of an RCT in St. Petersburg, Russia. Contemporary Clinical Trial Communications, 24, 100861.
Looking to the Future
As we look back on this year it is with profound gratitude for the meaningful work we continue to be able to do and for the support of everyone in our community that has enabled us to continue to fulfill our mission. We also look to the future, for new possibilities it may hold for our community and our world.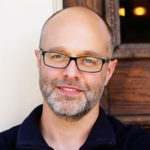 Jason is a psychologist and scientist who studies ways to help people with shame, stigma, and social anxiety, including using psychedelic and MDMA-assisted therapy