At Portland Psychotherapy, we are committed to making high quality psychotherapy, backed by science, available to everyone in our community.
As part of our commitment to providing services to the uninsured or underinsured, we provide hundreds of low fee sessions every year. Most of these sessions are provided by our crew of amazing postdoctoral fellows and practicum students who can see clients who do not have the financial resources to pay our normal fees. Our postdoctoral fellows are selected through a national search and we choose only highly qualified therapists experienced in evidenced-based psychotherapies. Our residents and practicum students receive specialty clinical training, spend time conducting scientific research, and receive supervision from our most experienced supervisors. This arrangement allows us to offer high quality, doctoral-level psychological services at low fees. Practicum students are psychologists in training at local universities and receive intensive supervision by our doctoral-level staff. Trainees are also supervised to engage in LGBTQ-affirming therapy approaches and are trained in therapy practices related to diversity, equity, inclusion, and anti-racism. 
Our low fee individual counseling services depend upon the client's income and financial situation and can be as low as $20 per session. Our fees are intended to cover some of our expenses involved in providing these services. We do not make a profit from the low fee work that we do.
Pre-Licensed Professionals at Portland Psychotherapy
Jason Feinberg, Ph.D.
It can be incredibly difficult to live a fulfilling life when your mind seems to be working against you. Most of the people I work with struggle with repetitive and unwanted thoughts, images, and emotions. As a result, their lives have unintentionally become more focused on avoiding certain thoughts or feelings and less focused on connecting with their loved ones, values, and life goals. As a therapist, I find it incredibly rewarding to help people develop effective strategies that get them back to doing more of what gives their lives meaning.  I specialize in working with adults who experience problematic obsessions and compulsions, hoarding, hair pulling (trichotillomania), skin picking (excoriation), social anxiety, and phobias. In my therapeutic approach, I mainly draw from Acceptance and Commitment Therapy and Exposure Therapy, which are evidence-based treatments that research has shown to be effective for people who have problems with anxiety and obsessions. At the beginning of treatment, I will help you set individualized goals that are in line with your personal and cultural values. During and between therapy sessions, I will encourage you to practice science-based strategies aimed at helping you be more present in your life, do more of what matters to you, and improve your ability to handle difficult emotions.  
As a queer therapist, I have a particular interest in, and have significant experience, serving other LGBTQIA+ and queer folks. In addition, with all my clients I explicitly invite discussions regarding how our cultural backgrounds, lived experiences of oppression and privilege, and current socio-political events influence who we are and the therapy we do together. 
Treatment Approach: Acceptance and Commitment Therapy, Cognitive-Behavioral Therapy, Exposure Therapy (i.e., Exposure and Ritual/Response Prevention), Integrative Behavioral Couples Therapy 
Licensure information: I am a board-approved psychology resident working under the licenses of Dr. Angela Izmirian Ph.D, Licensed Psychologist, OR #2876 and Brian Thompson, Ph.D., Licensed Psychologist, OR #2095. 
Specialties: Obsessive-compulsive disorder, Hoarding disorder, Body-focused repetitive behaviors (i.e., skin-picking, hair-pulling), Social Phobia/Social Anxiety, Disorder, Specific Phobias, LGBTQIA+ 
Rachel Marsh, Ph.D. 
I am guided by the belief that what makes us most vulnerable – our hopes, dreams, and fears – are also our greatest sources of strength. I believe that when we fully acknowledge who we are and act from a place of authenticity, our world changes. When we greet ourselves each day with acceptance and compassion, we open to new possibilities, life becomes richer and more meaningful. This belief defines my approach to therapy. I strive to provide the necessary support as you begin to look inward with curiosity, find courage in vulnerability, and interact with the world from an authentic, human place. It is from this place of humanity that we heal. 
Our humanity is complex, and it is important to acknowledge how our diverse identities shape who we are and how we move through the world. The cross-section of my own identities (e.g., white, cis woman, neurodivergent) has informed how I approach identity in therapy. I understand that issues of diversity are not always visible, even to ourselves. I strive to understand people from a holistic perspective and am careful to consider how issues of diversity can impact my client's health, mental health, and well-being. My approach to treatment is rooted in mindfulness, acceptance, and self-compassion. I have worked primarily with young adults, as well as children, teens, and parents.  
I aim to create a warm, accepting, and safe therapeutic space that serves as a secure home base as you deepen your understanding of yourself. To bravely turn inward allows us an opportunity to truly know ourselves, and when we know ourselves and share that with the world, the world we inhabit gets bigger and brighter. To quote Emily Dickinson, "I am out with lanterns, looking for myself." It is my honor to hold a lantern next to my clients.  
Treatment Approaches Used: Acceptance and Commitment Therapy (ACT), Compassion-focused Therapy, Cognitive Behavioral Therapy (CBT), Relational-Cultural Therapy
Licensure Information: I am a board-approved psychology resident working under the licenses of Dr. Jason Luoma, Ph.D., Licensed Psychologist, OR #1661 and Julianna Sapienza, Ph.D., OR #3203. 
Specialties: College students/Emerging adults (age 18-25), Anxiety, Perfectionism, Graduate students/Ph.D. students, Self-criticism, Adjustment
Natalia

A.

Velásquez

, Psy.D.

(she/her/hers)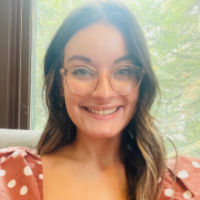 Facing our difficult experiences is not always an easy feat and it can take a lot of courage and vulnerability. Even though learning to be present with your inner space might be uncomfortable at first, it can also be very rewarding and beneficial . Through our work together, I hope to create a safe, genuine, compassionate, and nonjudgmental space for us to explore how you may have been influenced by childhood, culture, or society. I will help you be more aware of how your thoughts and feelings may be affecting you, learn to honor your emotional experiences in a compassionate way, and detach from thoughts that may no longer be serving you. I will also help you identify what's truly important to you and figure out how we can incorporate those things into your life, all while helping you let go of suffering that may be preventing you from fully living a meaningful life. Thus, treatment with me may include sharing past and present experiences; exploring thoughts, emotions, and subsequent behaviors; and practicing therapeutic skills inside and outside the therapy space. 
I identify as a second-generation American, Latinx, heterosexual, cisgender female who is passionate about working with culturally-diverse individuals who have experienced trauma and consequentially depression, anxiety, interpersonal challenges, and other difficulties. I am also dedicated breaking down barriers that limit individuals access to quality mental health services, such as stigma. Lastly, I have a love for pineapple on pizza, my two fur babies (Team Cat Mom!), and attempting to salsa dance in my free time. I look forward to talking with you and exploring whether working with me might be a good fit.   
Treatment Approach: Acceptance and Commitment Therapy and other mindfulness and compassion focused modalities 
Licensure information:I am currently a psychologist resident vworking under the supervision of Dr. Brian Pilecki, Ph.D. 
Specialties: Trauma survivors, women, Latinx, first-generation and other students, veterans, ethnically-diverse populations
Akeesha

Simmons,

M.

S

.
It takes courage to seek support for a mental health concern and I commend you for taking steps to explore your options for therapy. Everyone experiences moments when they feel confused, isolated, stuck, or unsure of how to navigate challenging mental health experiences. Sometimes, these concerns fade with time, but other times they can impact one's important social relationships, career, schoolwork, self-esteem, or quality of life. Regardless of your reasons for considering therapy, it's my belief that as social beings we heal and develop together in community.  
I view myself as a fellow traveler who aims to walk beside you as you work through obstacles and develop new ways of relating to yourself, others, and the world. My goal is to help you identify your strengths, inner resources, thought patterns, and areas of growth while remaining collaborative and compassionate.We will work together to find new strategies that can help you navigate difficult experiences, while moving towards your goals. At the root of this journey, I hope to help you foster self-acceptance, or the ability to fully embrace all parts of yourself. I have experience working with individuals who endorse self-critical thought patterns, feelings of isolation and worthlessness, generalized and social anxiety, life transitions, and those with histories of interpersonal trauma and self-harm. As a multi-ethnic person, I am comfortable working with the BIPOC community, those interested in exploring salient aspects of their identity, and individuals seeking support after being exposed to challenging racialized experiences. Regardless of one's ethno-racial, cultural, or spiritual background and beliefs, I strive to embody curiosity, nonjudgement, and humility.   
Treatment Approach: My therapeutic work is informed by evidence-based therapies, such as Acceptance and Commitment Therapy, Cognitive Behavioral Therapy, and Exposure Therapy, and I work with adults to explore how their environment and experiences play role in shaping who they are I also incorporate compassion-based interventions, motivational interviewing, embodiment practices, such as mindfulness, breathwork, and gentle movement, and between-session exercises as a means to help you regulate your nervous system, strengthen the mind-body connection, and remember pathways to inner safety, stabilization, and psychological resilience.  
Licensure information: I hold a Master of Arts in Professional Mental Health Counseling from Lewis and Clark College, Graduate School of Education and Counseling (2020) and Master of Science in Clinical Psychology from Pacific University (2022). I am currently pursuing my doctorate in clinical psychology at Pacific University and am a practicum trainee at Portland Psychotherapy. I am currently practicing under the supervision of Azur Jafari,  PhD.  
Specialties: Anxiety (Generalized and Social), Self-criticism, Personal Growth, Depression, Life Transitions, Traumatic Stress Reactions 
Steven Mendoza, M.A.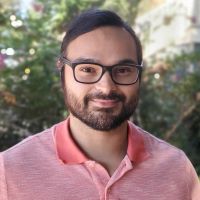 As we encounter various challenges of life and the emotions that come with them — anxiety, anger, fear, sadness, shame, guilt, disappointment, and stress — we may begin to believe that there is something wrong with us. We may even be TOLD by certain people or society at large that there is something wrong with us. It is my belief that messages like these are false. There is nothing wrong with the person you are. You are complete, and you are worthy. Nevertheless, the challenges that show up in your life can make you feel stuck and unable to move on. It can feel as if your very own mind is unkind to you and that you can't reason with it. I see my role as a therapist as helping you become "unstuck" and helping you move towards a life full of meaning and value. 
I have experience working with people dealing with a variety of problems including generalized anxiety, OCD, depression, ADHD, shame, guilt, and self-criticism. As a doctoral student, I have been trained exclusively in evidenced-based therapies, meaning that the treatments I provide have been proven to be effective through scientific research. I primarily use Acceptance and Commitment Therapy, Cognitive Behavioral Therapy, and Motivational Interviewing techniques. I try to help clients become more aware of problematic and often automatic thinking patterns that lead to distress and avoidance—and to help them develop the skills to detach from these unhelpful thoughts to instead live a life that they find fulfilling. 
As the son of Mexican immigrants, as a military Veteran, and as someone who comes from a low socioeconomic background, I have genuinely grown to appreciate diverse cultural and personal perspectives, and how our lived experiences—our hopes, our memories, our achievements, our struggles and pain—mold us into the individuals that we are. Because of this, I whole-heartedly welcome all clients to discuss how their backgrounds and identities influence how they exist within their internal and social worlds. Nothing about a person's story is unimportant. 
Treatment Approach: Acceptance and Commitment Therapy, Cognitive-Behavioral Therapy, Motivational Interviewing 
Licensure information: I am doctoral student in the APA-accredited Clinical PsyD program at the School of Graduate Psychology, Pacific University. I currently work under the license of Dr. Kati Lear, Ph.D, Licensed Psychologist, OR # 3392 and California PSY32802.
To learn more about our sliding scale or reduced fee services, please call (503) 281-4852 and leave a message or use the contact form below. Fees take into account a person's financial situation as well as their clinical needs.