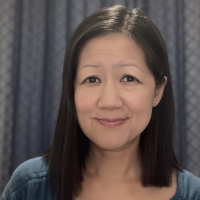 "The seed of suffering in you may be strong, but don't wait until you have no more suffering before allowing yourself to be happy." – Thich Nhat Hanh
I am providing both telehealth and in-person services.
I provide a safe and supportive space for people of all ages to feel heard and to express themselves, to talk about the things that are hard to talk about, and to increase awareness of their thoughts, feelings, and behaviors so they can make the changes they want to see. I balance holding space with skill-building to move towards specific and meaningful goals that we create collaboratively.
I have experience in a university outpatient clinic and in community mental health centers where I gained comfort in working with a wide range of people struggling with a variety of challenges and stressors. In working with adults, I am particularly interested in helping those struggling with depression, anxiety, and trauma.
I also enjoy working with kids and teens and providing parenting support and guidance. When working with kids and teens, I provide a safe space for them to share about how they are feeling and at a pace that feels comfortable to them. I provide information that helps kids and their families understand what may be happening. We also work on skill-building to move towards goals that both kids and parents agree on. I take a gentle but direct approach, with the goal of helping kids and teens through painful or challenging experiences and coming out on the other side stronger.
When working with parents, I provide a safe, non-judgmental, compassionate space to talk about how past experiences may have shaped who you are as a parent and how intentional parenting decisions can help strengthen and deepen your connection with your child. I also focus on helping parents and caregivers be more mindful and reflective in their parenting. Being more aware of thoughts, emotions, and assumptions in the moment can lead to increased understanding and more intentional decisions about how you choose to parent.
As a second-generation Taiwanese-American, I am familiar with the tensions that can arise from differences in cultural/generational values and bicultural experiences. I have worked with many clients from a wide range of racial/ethnic and socio-economic backgrounds, and I value discussions on how diversity, equity and inclusion impact our interactions with others and experiences within systems. Ultimately, I seek to empower clients to live in authenticity.
Treatment Approach
Orientation: CBT, trauma-informed lens, mindfulness
Modality: individual, parent-child, parenting guidance
Client Focus
Ages: children, adolescents, adults
Qualifications
Practicing Since: 2004
Degree: Ph.D., Clinical Psychology
Year Graduated: 2009
License Number and State: Oregon 3533
Specialties
Depression
Trauma/PTSD
Parenting
Adjustment
Behavioral challenges
Anxiety
Panic
Grief/loss
Financial
Average Cost: $220-250
Accepted Insurance Plans: PacificSource (in-network); I accept most insurance as an out-of-network provider
Email Address: alee@portlandpsychotherapy.com
Phone: 503-281-4852
To contact me, email, call me at 503-281-4852, or use the confidential contact form below.