Mindfulness and Acceptance Exercises
In Acceptance and Commitment Therapy (ACT), practicing mindfulness and acceptance is a way to begin to notice our present moment experience with less struggle. Below we provide links to a variety of exercises that many people have found helpful.
Breathing mindfully
Mindfulness and Acceptance of Anxiety
The exercises below help you become more aware of thoughts, feelings, and emotions from a stance of acceptance and willingness. These exercises are specifically developed for people struggling with anxiety.
This next exercise below is similar to the Acceptance of Thoughts and Feelings exercise above, but is a little more challenging.
Mindfulness of Bodily Sensations
The Body Scan is typically done sitting or lying down. It gradually draws your attention from the tips of your toes to the crown of your head.
Mindfulness of Thinking
In the Leaves on a Stream exercise, you can practice letting thoughts drift by.
Mindfulness of everyday activities
Any of the daily activities we do can be a time to practice being in the present moment, including while eating, washing the dishes, cleaning the house, or brushing out teeth. Below are meditations on eating mindfully and observing your own hand mindfully.
The Unwelcome Party Guest
This animated short from Joe Oliver illustrates the usefulness of practicing acceptance. Click here to watch.
Additional YouTube Videos on Mindfulness
Mindful Inquiry Practice (inspired by Tara Brach)
Therapy Assisted Online (TAO) Mindfulness Exercise Library
In response to the COVID-19 pandemic, many people are struggling with worry and anxiety. To help everyone cope, TAO made their library of mindfulness exercises freely available.
Free Guided Daily Online Practices from Harvard Medical School
---
Books and more extended readings about mindfulness and acceptance
Below are some personal recommendations by our team of therapists.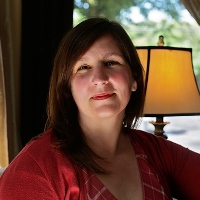 The Mindful Couple is a great book for either individuals or couples to work through together. I've returned to this book many times in my own life to help me be more intentional about fostering greater kindness, love, and deeper intimacy in my most cherished relationships. I especially like that each of the very short chapters (only 2-3 pages) ends in a specific exercise that I can practice. I find them grounding and they help me reorient to what is most important to me.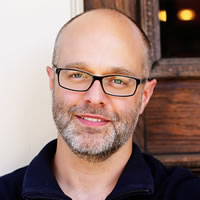 Radical Self-Acceptance is an audio recording that I love by well known meditation teacher and clinical psychologist Tara Brach. Her book Radical Acceptance is also really good too, but I like this recording better as there's something powerful about hearing Tara Brach speak. This recording also includes various meditations that help you to learn some of the basic concepts of mindfulness that are not in the book. Keep in mind that this is not the same as the audio version of the book, Radical Acceptance, but instead a related set of lectures and exercises.
Self-Compassion Step by Step: The Proven Power of Being Kind to Yourself Audible – Original recording is an audio series by Kristen Neff that was something my brother was working through when he died unexpectedly. Throughout his life, my brother suffered with high levels of self-criticism and self-doubt. In my conversations with him before he died, it felt like he was finally finding ways to be kinder and gentler with himself as a result of the practices he learned in this audio series. I'm grateful this audio series is out there and wish the same for anyone else who might be suffering with the same kinds of struggles as my brother.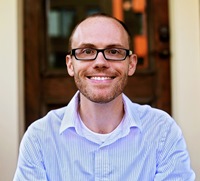 The Mindfulness & Acceptance Workbook for Anxiety is not only a well-written self-help book that comes with a generous array of goodies (e.g., downloadable worksheets; audio recordings of guided exercises), the first author, SUNY-Albany professor Dr. Forsyth, has conducted research demonstrating the workbook's effectiveness as a standalone self-help book with a variety of anxiety-related problems.
Mindfulness in Plain English is a book I used teach mindfulness meditation. It's one the most engaging mindfulness books I've read. Like it's title suggests, it's easy enough to follow, but it has a depth that makes it a joy to reread. You can find full text copies of the first edition on several websites if you google it.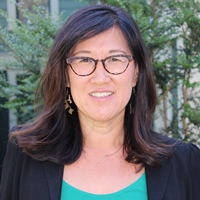 Tara Brach's Podcast features weekly lectures and guided meditations to promote mindfulness meditation and self compassion.  I have found it to be an easy and convenient way to foster mindfulness practice.  It's like having a weekly meditation class except instead of going to it, it comes to you wherever you are, whenever you need.  Weekly lecture topics vary so you can search through the archives to find talks most pertinent to you.
The Miracle of Mindfulness is an oldie but a goody! Written in the 1970s, Thich Nhat Hanh offers a great introduction to those new to mindfulness and those struggling to incorporate mindful practice into their life.  While Thich Nhat Hanh is a Buddhist monk, his writings are universally accessible to anyone interested in slowing down and connecting with the present moment.  What I appreciate most about the book is how it offers simple and practical ways to increase mindful awareness – basically that you can be mindful anywhere at any time.  It was the first book I read on mindful meditation and I continue to use the exercises today.
Recommendations from past therapists at Portland Psychotherapy
When Things Fall Apart helped me through a very difficult time in my life many years ago and introduced me to mindfulness and meditation. The book has short chapters that are best absorbed one at a time. There is a good amount of focus on meditation, but valuable to non-meditators as well. 
Radical Acceptance and True Refuge. Both of these books, as well as Tara Brach's audio recordings and blog posts, have helped me to return to a grounded, open, and compassionate place in myself over and over again. The books use personal examples from the author's own life, as well as the lives of her psychotherapy clients to illustrate the challenge and power of cultivating a heart that is ready for anything.
True Love is a short book that focuses on the power of loving and being loved in community.
Full Catastrophe Living was the first book I turned to as a way to learn "what's this mindfulness stuff about anyways?" I liked the way it described the evolving use of mindfulness in healthcare settings and the science behind the practice, while also giving practical guidance on how to get started. I hadn't really thought about the title of the book when I first started reading, and really appreciated coming to learn how powerful openness can be even in the midst of great pain.
A Path with Heart  was my first introduction to mindfulness practice. The exercises and practices in this book were helpful, and the compassionate perspective on daily life things was very nurturing to my meditation practice.
The Fear Book provides a guide for transforming your relationship to fear, and does it in a way that is compassionate and playful.  And there are little funny drawings too, which I appreciated.
Note: Some of the book links above are affiliate links. Using these links does not cost you anything. If you decide to use our link, Amazon.com will share a small percentage of your sale with Portland Psychotherapy. The very small amount of money we make with these links is there in the hope that we can recoup at least a little of the cost of making the resources on our website available to the public. Please only use these links if you feel like the resources are right for you.
Return to main Exercises and Audio Files page.