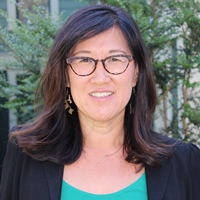 Connection is vital to life. Through our connection with others we find safety, meaning, strength and inspiration.
I am providing both telehealth and in-person services.
Anxiety, trauma, feelings of worthlessness, depression and a host of other health and mental health challenges peel away at our ability to connect with others. It leaves us feeling alone, lost, powerless and hopeless. Studies have shown that the power of connection is an essential component to a long and meaningful life and the lack of close relationships can be as damaging as major health issues such as smoking and high blood pressure.
It's little wonder that when life brings us challenges, our relationships suffer. Whether relationship issues are the cause or consequence of your struggles, the pain of disconnection and isolation can be detrimental to your well-being. Through our work together, I can help you better connect to your feelings and find strength in vulnerability. These are the foundation to healthy relationships and meaningful living.
Cultivating strong healthy relationships can be scary. It requires understanding your emotions and needs and a willingness to take risks and be vulnerable. So many times, our fears and thoughts that we are not enough, we will be rejected, and that we are invisible trap us in internal suffering. It can feel like we are watching life happen around us from behind a glass window, longing to join but with no way of breaking through.
Using evidence-based treatments such as Emotion-Focused Therapy and Acceptance and Commitment Therapy, I will partner with you to open up to your feelings, let go of suffering and understand and express your needs. We will explore what and who is most valuable in your life and I will support you in making the small and large changes you desire. Together, we will tackle barriers as they arise and develop skills and resilience.
---
Things I've Written
---
Treatment Approach
Orientation: Acceptance and Commitment Therapy, Emotion-Focused Therapy, Compassion Focused Therapy, Dialectical Behavioral Therapy, Cognitive Behavioral Therapy and Motivational Interviewing
Modalities: Individuals, Group
Client Focus
Ages: Adult 18+
Special Populations: LGBTQ affirmative, ethnically-diverse populations
Qualifications
Practicing Since: 2003
Degree: Masters in Social Work
Year Graduated: 2005
License Number and State: Oregon # L7124
Specialties:
Relationship Issues
Trauma/PTSD
Anxiety
Sexuality/Sexual Issues
Depression
Anger Management
Substance use
Financial
Average Cost: $200-$250
Sliding Scale: yes
Accepted Insurance Plans: I accept most other insurance as an out-of-network provider
How I can help:
I specialize in helping people with their relationships, to increase intimacy and connection, and address the impact of anxiety, trauma, depression, and sexual issues.
Email Address: kyi@portlandpsychotherapy.com
Phone: 503-281-4852
To contact me, call me at 503-281-4852, or use the confidential contact form below.