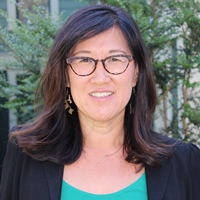 Life brings constant change and we all get stuck sometimes. At times, we can feel so deep in our suffering that there seems little way out. But the human spirit has great capacity for resilience and power to find its way through the darkest places. What sets resilient people apart is not an innate strength, but a set of skills that can be learned, creating resilience where there was seemingly none.
I am providing telehealth services at this time and can help you check whether your insurance will provide coverage. 
I approach therapy as a partnership. You are the expert on your life. My role is to facilitate a process to increase your strength and resilience, empower you in moving towards your goals, help heal from emotional pain, and break free from patterns that have acted as barriers to the life you want to live. I use therapeutic interventions that are grounded in scientific research, pulling from different evidence-based therapies to best serve you. I am committed to maintaining awareness of new research findings and incorporating research supported interventions into my practice. I believe (and scientific research supports) the most important component to success in therapy is your relationship to your therapist. This is where our work begins. In my office you will find acceptance and safety to promote your self-discovery and challenge you towards making positive change.
I have devoted much of my career to working with disenfranchised populations. I come to my work as a therapist and the Director of Clinical Operations at Portland Psychotherapy Clinic with a strong belief that context matters. While much of our work in the office will focus on what is happening in your inner world, we will also keep perspective of how your social and environmental context may be influencing your experience. Life does not happen in a vacuum, nor should therapy.
I believe at the heart of therapy is connection – your connection with yourself, your connection with your therapist, your connection with your outer world, and your connection to the here and now. I weave mindfulness-based approaches into my practice to help build your connections to the present, to yourself and to me as your therapist. With that as a foundation, we will work towards finding greater connection between you and what you value most in life.
---
Things I've Written
---
Treatment Approach
Orientation: Acceptance & Commitment Therapy, Dialectical Behavior Therapy, Cognitive Behavioral Therapy, Motivational Interviewing
Modalities: Individuals, Group
Client Focus
Ages: Adult 18+
Special Populations: LGBTQ affirmative, ethnically-diverse populations
Qualifications
Practicing Since: 2003
Degree: Masters in Social Work
Year Graduated: 2005
License Number and State: Oregon # L7124
Specialties:
Trauma/PTSD
Depression
Anxiety
Anger Management
Substance use/abuse/addiction
Personal Growth/ Personal Values
Financial
Average Cost: $145-$180
Sliding Scale: yes
Accepted Insurance Plans: I accept most other insurance as an out-of-network provider
How I can help:
In my office, we will work together to help you get unstuck and set you back on your path towards a full and meaningful life.
Email Address: kyi@portlandpsychotherapy.com
Phone: (503) 281-4852 ext. 212
To contact me, call me at 503-281-4852 x212, or use the confidential contact form below.