This summer, I attended the first ever "Acceptance and Commitment Therapy (ACT) BootCamp for Women's Issues."
Though I had attended a traditional ACT Bootcamp earlier this year, I was drawn to this summer event out of a desire to connect more with my community of women and to examine ways I can better serve my female clients. The reality of the unique struggles women face in the world has been inescapable in both my personal life and in the therapy room.
I went to the training ready to learn. I walked away empowered and inspired.
A Mutually Shared Story
Throughout the training, we often reflected on the question, "What is our story?"
In other words, "How did I come to be who I am?"
The answer would help us to understand the multitude of challenges we often face as women—how our story may limit us in terms of the choices we make in our lives and what we feel our lives can be.
There is so much commonality in that story—it crosses over the human experience. Pain and suffering do not discriminate by gender.
However, there is commonality that is also very gender-specific. Women have different experiences that can impact us in so many ways in our lives, such as our relationship to finances, to aging, to sexuality, or to a career.
Even though we have distinct personal experiences, there are ways in which women also have shared experiences—a shared story, essentially. For example:
Women are more likely than men to be the main caregiver for their children and other dependent relatives
Women are overrepresented in low-income, low-status jobs
Women are more likely to be sexually assaulted and neglected or abused in childhood
We explored a lot of sobering but not surprising facts like the ones above.
But the most powerful experience from the training did not come from a lecture or discussion. The act of sitting in a room full of people who had similar experiences, and feeling and understanding the power of connection coming from these mutually shared experiences, was by far the most impactful.
Breaking Free of the Confines of Our Story
The pain of our experiences often leads us to withdraw and isolate. And when we do that, it is easy to think that we are alone, and for many of us, that we are at fault. It keeps the story alive and makes our lives small.
That isolation keeps us contained—trapped in our little boxes and limited in our lives. It has profound consequences. For example, research has shown that a lack of social connection negatively impacts our health equivalent to smoking 15 cigarettes a day.
The antidote is simple—connection.
Connecting can help us see that our story is not an uncommon one. When we connect to others and build community with them, we can start to recognize how our story got built. And that not only helps us to understand ourselves and our situation, but it also takes the power out of that story as something that has to define us and isolate us.
In turn, connection allows us to break free of the confines of that story, making room for the fullness and complexity of our beings and giving us greater freedom to choose our path.
Looking for more connection in your life?
Sign Up for Our 9-week ACT on Life Class for Women in Portland, Oregon.
In ACT on Life for Women, you'll learn techniques based on Acceptance and Commitment Therapy (ACT) to break the grip of unwanted thoughts and feelings and more fully engage your life. Amongst a community of other women, we will connect and dismantle common stories we carry that are often barriers to the full life we want and deserve to live.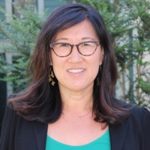 Kyong Yi is a licensed clinical social worker and the Director of Clinical Operations at Portland Psychotherapy Clinic. Her specialties include trauma and PTSD, relationships, depression, anxiety, anger management and personal growth and values.