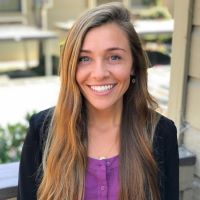 "Sometimes when you think you're in a dark place, you think you've been buried, but actually, you've been planted." – Christine Caine
I exclusively provide telehealth services and can help you check whether your insurance will provide coverage.
There are many cultural and societal messages about mental health and wellbeing, some of which communicate that "something is wrong" or that you or some part of you is "broken." My approach to therapy is quite the opposite of these messages. You are not broken; rather you are wholly human. Most people confront many challenges along their journey including disappointment, anger, failure, regret, sadness, grief, fear, worry, uncertainty, or stress. Many people face concerns such as disconnection, relationship issues, family turmoil, school or career stressors, identity exploration and development, sleep difficulties, health issues, new transitions, chronic stress and more. These challenges show up in life, often at inconvenient times or in ways that throw us off track or leave us "feeling stuck."
Whether people are forthright about sharing their struggles or keep it to themselves, the truth is that this journey of life is challenging, and most people struggle in some way or another. Sometimes the struggle is passing in nature and other times it lingers for what can feel like forever. As a psychologist who has worked with individuals across the life span and across cultures, I am awed by the courage and strength it takes to show up for yourself. To initially cultivate the awareness that you may be struggling in some capacity is the first courageous step in honoring the journey of healing. No one knows you better than you, and truthfully, it takes great strength to be vulnerable.
Your commitment to your wellbeing is one of the most important investments you can make in yourself and by proxy in your relationships. I strive to create a trustful therapeutic relationship that is genuine, authentic, and nonjudgmental. As challenges arise, we often grapple with the past or ruminate about the future to find answers, but this leaves us missing out on the only moment that is reality: this present moment. Yet staying in the present moment is no easy feat especially with all the advanced technology we have to quickly disconnect or avoid. I specialize in helping people cultivate mindfulness, practice and explore the benefits of meditation and understand the profound impact of evidenced based compassion-focused work on wellbeing. I work with those suffering with depression, anxiety, shame, self-criticism, and identity or purpose-related struggles such as new transitions, or clarifying goals, values, and direction, I also help those struggling with chronic stress, sleep challenges such as insomnia, and personal relationship challenges. I have vast experience in and specialize in working with LGBTQ folx and LGBTQ relevant issues.
About my services
I offer a variety of evidenced based treatments such as Acceptance and Commitment Therapy, Cognitive Behavioral Therapy, exposure-based treatments, and mindfulness and compassion-focused modalities. Regardless of treatment modality, I approach healing from a holistic lens as our emotional anguish can have a profound impact on our physical wellbeing and vice versa.
---
Treatment Approach
Orientation: Acceptance and Commitment Therapy, Cognitive Behavioral Therapy and mindfulness and compassion focused modalities
Modalities: Individuals, Group
Client Focus
Ages: Adult 18+
Special Populations: LGBTQ affirmative, trans*/nonbinary/gender diverse, athletes
Qualifications
Practicing Since: 2010
Degree: Ph.D., Clinical Psychology
Year Graduated: 2019
License Number and State: Licensed Psychologist in Oregon #3661
Specialties
Personal Growth and Values-based living
Shame or self-criticism
LGBTQIA+
Adjustment, new transitions
Sleep Issues
Relationship Issues
Anxiety
Chronic stress
Depression
Gender-specific issues
Financial
Sliding Scale: Yes
Accepted Insurance Plans: I accept most other insurance as an out-of-network provider
How I Can Help:
I can help you explore how your patterns of thinking and behaviors impact your wellbeing and relationships. We can explore how both internal and external challenges interlace and what to do about it. A genuine and authentic therapeutic relationship will create a non-judgmental space to face uncertainty and emotional distress. Together, we will reconnect with your innate strengths and build new skills to help you better manage your distress and connect deeply with your sense of potential and resilience.
Email Address: jsimonetti@portlandpsychotherapy.com
Phone: 503-281-4852
To contact me, call me at 503-281-4852, or use the confidential contact form below.