There's no shortage of self-help books on the market. There is, however, a paucity of research on whether those self-help books are actually helpful to the people who use them. In an ideal world, every self-help book would be submitted to scientific scrutiny to determine if people actually benefit from using them. Unfortunately, this happens only rarely.
Even a self-help book that is based on well-researched cognitive behavioral principles and written by leaders in the field is not guaranteed to be effective.  For example, one recent study found that college students with greater rumination exhibited more depressive symptoms after using Greenberger & Padesky's Mind over Mood, a well-respected cognitive behavioral self-help book for depression. These findings suggest that evidence-based psychotherapy interventions don't always translate into effective self-guided techniques that people can use on their own, and in some instances can actually be harmful.
The Mindfulness & Acceptance Workbook for Anxiety
Over 5 years ago, I wrote a few blogs posts about Forsyth & Eifert's The Mindfulness & Acceptance Workbook for Anxiety in 2 prior blogs for which I used to contribute. The first, on my blog Scientific Mindfulness, reported on pre-publication research I heard about at a conference. (Unfortunately, it appears the other post has been taken down.) The first author of the workbook, SUNY-Albany professor John Forsyth, PhD, conducted 2 studies on his ACT-based self-help book. He gave copies of the book to people for free, and had them complete online self-report measures at various intervals.
Dr. Forsyth recently posted a summary of this research on his personal blog in anticipation of the upcoming 2nd edition of The Mindfulness & Acceptance Workbook for Anxiety that will be released April 1, 2016. One paragraph in his blog post caught my attention:
Reductions in anxiety and fear did not happen by going after anxiety and fear directly. It was just the opposite. By first focusing on the skills needed to live a more valued life, readers then experienced a decline in their anxiety, fears, and depression, and ultimate improvements in their lives. This is an important message––one that supports the approach we offer in this workbook.
The workbook emphasizes ACT skills to help people engage in meaningful living, and it appears that those skills—rather than interventions aimed at alleviating anxiety and worry—appear the most effective.  Said another way, the findings suggest that people using the workbook improved more from doing things that were important to them than from any particular technique. This is quite profound, if you think about it, and very different from how many people approach anxiety. Attempting to directly suppress or control anxiety-related thoughts and feelings can often backfire.
Because it's one of the rare self-help books that has been researched specifically as a self-help book, I find myself recommending The Mindfulness & Acceptance Workbook for Anxiety more than any other self-help books, and I was excited to hear there's an updated edition coming out. I encourage readers to check it out.
Anxiety Treatment at Portland Psychotherapy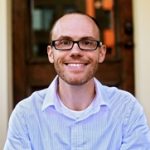 Brian is a licensed psychologist and Director of the Portland Psychotherapy Anxiety Clinic. His specialties include generalized anxiety, OCD, hair pulling, and skin picking.