At Portland Psychotherapy, we are passionate about offering evidence-based treatment and promoting training in effective treatments to other professionals. I recently came across this opinion piece by a Yale graduate student recounting her struggles to find effective treatment for obsessive-compulsive disorder (OCD).
I think this article offers both a good description of some of the things someone with OCD struggles with, and it illustrates the unfortunate barriers many people face in receiving effective treatment–even in an instutuion such as Yale, and by someone who has educated herself about the type of treatment she needs. She writes:
"Despite knowing exactly what treatment to ask for, it took nearly a year to receive what I hope will be acceptable care at Yale Health." 
You can read the full article here.
I'd like to thank the Association for Behavioral and Cognitive Therapies for bringing this article to my attention.
Anxiety Treatment at Portland Psychotherapy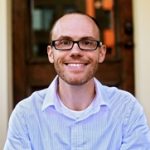 Brian is a licensed psychologist and Director of the Portland Psychotherapy Anxiety Clinic. His specialties include generalized anxiety, OCD, hair pulling, and skin picking.