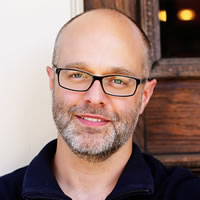 As a researcher as well as a therapist, I strive to integrate the language of the heart with the guidance of science. I specialize in working with people who suffer from chronic  depression, shame, self-criticism and low self-esteem. My particular focus is on helping people be kinder to themselves and more connected to those around them.
***If you are looking for therapy, I am not currently accepting new clients. To learn about our other excellent therapists, go to this page.***
I provide evidence-based psychotherapy aimed at helping people create whole vital lives that can be lived with integrity. I strive to help people live better, to be more fully alive in their lives, present to each moment, and accepting of themselves. I help people to clarify what matters most in their lives and act toward that end. In particular, I am good at helping people create stronger and more satisfying relationships with others.
I tend to be fairly active in therapy and provide structure in sessions to help people learn new and more effective ways of responding to troubling emotions and thoughts that can serve as barriers to fuller, richer lives. I also work to respect diversity in my clients and work to adapt my work to people's unique values and culture. Many of the methods I use come from a type of cognitive behavioral therapy called Acceptance and Commitment Therapy (ACT) as well as a newer form of therapy called Radically Open Dialectical Behavior Therapy (RODBT). I regularly attend an RO DBT consultation group to hone my RO DBT skills and obtain the input of colleagues to improve my effectiveness with this treatment.
To learn more about emotional overcontrol and whether RODBT might be relevant for you or a loved one, you can watch the video below.

---
Things I've Written
I've included a sample of some of my work below that I thought give a sense of my interests and who I am…
---
Treatment Approach
Orientation: Acceptance & Commitment Therapy, Emotion-Focused Therapy, and Radically Open Dialectical Behavior Therapy
Modalities: Individuals, Group
Client Focus
Ages: Adults
Special Populations: LGBTQ affirmative
Qualifications
Practicing Since: 1997
Degree: Ph.D., Clinical Psychology
Year Graduated: 2002
License Number and State: Licensed Psychologist in Oregon # 1661
Specialties:
Depression
Addiction
Shame/self-criticism
Diversity
Shame
Self-compassion
Stigma
Mindfulness
Anxiety
Financial
Average Cost: $180
Sliding Scale: no
Accepted Insurance Plans:
I accept most insurance as an out-of-network provider
How I can help:
My approach is informed by my heart's compassion and by my head's assessment of what works based on science. If depression, chronic shame, self-criticism or low self-esteem get in a way of your living a full and vibrant life, then I might be a good match for you. I will work to help you find more self compassion and kindness and gently and consistently encourage you to expand your life.
Email Address: jbluoma@portlandpsychotherapy.com
Phone: (503) 281-4852 ext. 213
I am not currrently accepting new clients. To learn about our other excellent therapists, go to this page.