In a time when the public discourse around mental health struggles is permeated with sweeping generalizations of "those" mentally ill people and calls to "lock them up," a new podcast attempts to bring common humanity back into how we discuss the psychological suffering we all face as humans. Beyond Well with Sheila Hamilton incorporates an Acceptance and Commitment Therapy (ACT) perspective on the struggles we face, ideas about psychological flexibility and mental health, and what we can all do to lead a well-lived life.
Beyond Well – The Podcast
Started by Emmy Award winning journalist, author, and longtime mental health advocate Sheila Hamilton, Beyond Well is a podcast for the general public that aims to destigmatize and depathologize psychological difficulties while offering hope and resources to the listener. Each week the podcast features a guest, usually an author, musician, actor, activist or other person in the public eye, who talks openly and honestly about the struggles they have faced, whether that be anxiety, depression, substance use, racism, shame, trauma, or grief. In addition to Sheila, the podcast is co-hosted each week by psychologists and ACT therapists Brian Goff, Ph.D. and Jenna LeJeune, Ph.D., who incorporate ACT principles like acceptance, mindfulness, values, and defusion into the conversation. Along with each episode, listeners can also find written "After the Show Thoughts" that offer a deeper dive into some of the various themes and ACT principles discussed in the episode as well as resources.
Recent Guests
Beyond well covers a wide range of topics and features guests from all walks of life. Some recent guests include:
Why Beyond Well Is the Fastest Growing Mental Health Podcast on Spotify
Every guest has an inspiring and unique story to tell. But what unites all the episodes together is an idea fundamental to ACT — that psychological suffering is not some "abnormality" that happens to others, but rather an inescapable part of the human condition. The emphasis is on our shared humanity and on developing the psychological flexibility that allows us to live a life of meaning, purpose, and integrity even in the midst of that suffering. This perspective seems to be striking a cord with listeners. In just 7 months, the show has gained a tremendous following and is currently the fastest growing mental health podcast on Spotify.
How to Learn More
You can find Beyond Well on Spotify, SoundCloud, and iTunes, or go to the Beyond Well with Sheila Hamilton website for all the past episodes and other information.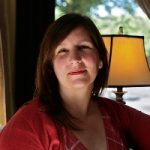 Jenna LeJeune, Ph.D. is co-founder and President of Portland Psychotherapy Clinic, Research, and Training Center in Portland, Oregon. As a clinical psychologist, Jenna specializes in working with clients struggling with relationship difficulties, including problems with intimacy and sexuality, trauma-related relationship challenges, and struggles people have in their relationship with their own bodies. She is the co-author of the forthcoming book, "Values in Therapy: A Clinician's Guide to Helping Clients Explore Values, Increase Psychological Flexibility, and Live a More Meaningful Life." Jenna is also a peer-reviewed ACT trainer and provides ACT trainings to professionals around the world.