Hello colleagues and friends. Looking back on this year at Portland Psychotherapy we feel a tremendous sense of gratitude for being able to continue to do this meaningful work, and also excitement for what the future holds. We wanted to take this time to pause and share with you all, our friends and colleagues in the community, what we have been up to this past year. We also wanted to extend our deep appreciation for the relationships we have with you and all the encouragement and support we receive from you.
More staff means expanded access
With several new clinicians joining our team this year, we are a full house here at Portland Psychotherapy. Joanne Chan, Psy.D. and Brian Pilecki, Ph.D. join as the newest licensed psychologists in our anxiety specialty clinic. Dr. Chan works with adolescents and adults who struggle with anxiety-related difficulties, with a particular specialization in evidence-based interventions for OCD and hoarding disorder. Dr. Pilecki specializes in anxiety treatment and also brings clinical expertise and research experience in psychedelic integration and safety.
e are excited to have two new postdoctoral fellows, Priyadarshani (Priya) Loess, Ph.D. and Kati Lear, Ph.D. join us as well. Her strong background in DBT, compassion-based interventions, and ACT enables Dr. Loess to work with adults presenting with a wide range of difficulties and she has a particular passion for working with adults with trauma-related struggles using culturally-informed models. Dr. Lear has a strong interest in addressing pervasive self-criticism, shame, and non-suicidal self-injury. As one of our clinician-researchers, Dr. Lear spends about half of her time in clinical work and the other half working on research related to shame, self-criticism, and self-injury. We are also very pleased to have Tyree Dingle, M.S. join our team as a practicum student from the Ph.D. clinical psychology program at Pacific University. With an interest in ACT and FAP (Functional Analytic Psychotherapy), Tyree joins Drs. Loess and Lear in offering low fee services (as low as $20/session).
We have also expanded our administrative staff. We are so appreciative of being able to have Aspynn Oliekan and Heather Burkhardt join us as Administrative Assistant and Billing Manager respectively. While our clinicians and researchers may be the more visible face of Portland Psychotherapy, all of us here know that it is our administrative team of Aspynn, Heather, Alyssa Wong (Administrative Assistant) and Amy Forrer (Operations Manager) that really keep things running here.
New Directions for Portland Psychotherapy
Research and clinical services related to Psychedelic Assisted Psychotherapy – The growing empirical research on the possible benefits of psychedelic assisted psychotherapy is impressive and exciting, with particularly promising data on the treatment of trauma, treatment resistant depression, and distress related to life-threatening illnesses. While we can't provide these services yet as they have not yet been approved by the FDA, we are starting to offer psychedelic harm reduction and integration services for people who want support in making informed choices about their use, strategies for reducing risks associated with their use, help in integrating what was experienced during psychedelic use into everyday life, or support in coping with negative experiences they may have had. We have various ongoing research projects related to psychedelics and hope to be able to offer these treatments once they are legal.
Expansion of the Portland Psychotherapy Anxiety Clinic – With three full time licensed psychologists (Dr. Brian Thompson, Dr. Joanne Chan, and Dr. Brian Pilecki) and a part time psychiatrist (Dr. Meghan O'Neil), we have been able to greatly expand the services we can offer in our anxiety clinic. In addition to the evidence-based clinical services for adolescents and adults, anxiety clinic faculty are also conducting research to contribute to the scientific literature on the most effective treatments for anxiety-related difficulties.
Release of Values in Therapy – For the past year and a half Drs. Jenna LeJeune and Jason Luoma have been working on a book for clinicians who want to develop their effectiveness in working with values and meaning in therapy. We are thrilled to say that Values in Therapy: A Clinician's Guide to Helping Clients Explore Values, Increase Psychological Flexibility, and Live a More Meaningful Life has just been released. This book is based in ACT, but written to be relevant to clinicians from all theoretical orientations. If you read the book, we think you will see that this topic is a personal passion, especially for Dr. LeJeune, and she feels honored to be able to have had the opportunity to write this book and share her passion with others.
Current Groups and classes (complete list at: portlandpsychotherapy.com/classes_and_groups/)
Upcoming training events (complete list at portlandpsychotherapytraining.com)
Research at Portland Psychotherapy
Portland Psychotherapy is the only research institution of its kind. Rather than relying on grants that make us dependent on the whims and priorities of funders, we use a social enterprise model in which profits from the income-generating activities of our organization are used to fund independent social science research. Over the past year, publications supported by Portland Psychotherapy include:
Luoma, J.B., Subucedo, P., Eriksson, J., Gates, N., & Pilecki, B. (in press). Toward a Contextual Psychedelic Assisted Therapy: Contextual Behavioral Science and the Third Wave of Psychedelic Research. Journal of Contextual Behavioral Science.
Luoma, J.B., Chwyl, C., & Kaplan, J. (in press). Substance Use and Shame: A Systematic and Meta-analytic Review. Clinical Psychology Review. Download pre-print here.
Luoma, J.B. & LeJeune, J.T. (2020). Incorporating Affective Science into ACT to Treat Highly Self-Critical and Shame Prone Clients. In M. E. Levin, M. P. Twohig & J. Krafft (Eds.), Innovations in ACT. Oakland, CA: New Harbinger.
LeJeune, J.T., & Luoma, J.B. (2019). Values in Therapy: A Clinician's Guide to Helping Clients Explore Values, Increase Psychological Flexibility, and Live a More Meaningful Life. New Harbinger: Oakland, CA.
Guinther, P. M. (2018). Contextual influence over deriving another's false beliefs using a relational triangulation perspective taking protocol (RT‐PTP‐M2). Journal of the Experimental Analysis of Behavior, 110(3), 500-521.
Your support, in all of its forms, is essential in the work that we do and our ability to fulfill our mission. Thank you and we look forward to seeing you in the year to come.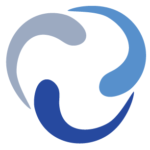 Author:
Portland Psychotherapy Team