"Little boxes made of ticky tacky
And they all look just the same"
Little Boxes, by Malvina Reynolds
Humans and categories
Oh how we humans love our boxes! Black/white, good/bad, Democrat/Republican, female/male. These nice neat categories make us feel safe, like we understand the world around us!
It's true that categories are incredibly useful. They us help quickly and efficiently (albeit not 100% accurately) deal with the massive amounts of information that bombard us every day.  However, it seems to me that categories are more like guidelines; they are the cheat sheets for how to function in the world. They are good as a starting point, but they aren't going to give you the whole picture. Treating these categories like they are an accurate substitute for how the world really functions is sort of like relying on the Cliff Notes version of Moby Dick—you get the general picture that it's about some guy and a whale, but you miss a lot of the important stuff that makes the book great.
When I look around the world, it seems to me that very few things in life, or at least very few of the interesting things, can be grouped into neat little checkboxes. Rather, most of the interesting things in life fall on a continuum, a diverse spectrum where the colors bleed together to create the whole. So the idea that something as rich, complex, and interesting as one's gender identity (that is, a person's subjective sense of being male, female, both, or neither) could be simplified down to a simple two-choice checkbox seems dubious to me. And yet, that is pretty much how the vast majority of us think about gender, male/female right?
Gender Spectrum
In recent years, more and more people have been calling for a more inclusive, more nuanced way to talk about the continuum of gender identity. And many of those calls have been coming from the parents of young children who some refer to as "gender nonconforming", kids who identify as something other than the neat little  male or  female categories.
Several weeks ago, the New York Times Magazine ran a story called "What's So Bad About a Boy Who Wants to Wear a Dress?". In the article there were several stories of parents with young children who were grappling with how best to respond to their child's nonconforming gender identity. They talked about the struggle to try to figure out what was best for their child amidst the frequently conflicting views various medical and mental health professionals, peers, educators, and family. They talked about the struggle to help their child navigate a society where, by and large, we maintain a fairly rigid concept of gender. Talking about that struggle, one mother wrote:
"It might make your world more tidy to have two neat and separate gender possibilities, but when you squish out the space between, you do not accurately represent lived reality. More than that, you're trying to 'squish out' my kid."
Should we revise our boxes?
Gender identity is a complex issue. And parenting is an even more complex and sensitive issue. And I certainly don't purport to have the answer for how all parents should handle such complex issues with their children. And really, that isn't my point here. Rather, what I was most struck by as I read the article in the Times was how strongly attached we humans are to our categories, how certain we are that they are "right". And most of all, how scary it can be when those categories start to get challenged. But in clinging to those categories, maybe it's the case that there are a bunch of kids (and adults too!) who are getting "squished out". I don't know what the right answer is for every parent, but I do think it would be a good beginning for our society to revisit this whole concept of gender and how we categorize it. With an open dialogue from a position of curiosity rather fear masquerading as certainty, maybe we'll discover that there is more to this whole gender thing than we first thought. And maybe Moby Dick is about more than just some guy chasing a whale.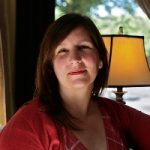 Jenna LeJeune, Ph.D. is co-founder and President of Portland Psychotherapy Clinic, Research, and Training Center in Portland, Oregon. As a clinical psychologist, Jenna specializes in working with clients struggling with relationship difficulties, including problems with intimacy and sexuality, trauma-related relationship challenges, and struggles people have in their relationship with their own bodies. She is the co-author of the forthcoming book, "Values in Therapy: A Clinician's Guide to Helping Clients Explore Values, Increase Psychological Flexibility, and Live a More Meaningful Life." Jenna is also a peer-reviewed ACT trainer and provides ACT trainings to professionals around the world.