Many people drink as part of socializing with others and feel it helps them loosen up, have a better time, and overcome any social anxiety they may feel. They may think alcohol helps them stay connected with people and have better relationships. Yet, after reflection, some people find that alcohol use actually interferes with their relationships.
However, quitting or cutting back drinking is often difficult. It can be an isolating experience for someone who has been a "social drinker". In addition, people who normally drink during social occasions can often find themselves coping with increased anxiety when attempting to connect with others. This makes quitting or cutting back alcohol hard when you start to think you might need to.
Why it's hard to stop being a social drinker
People often meet for drinks after work. This is a common way that professional adults are able to form interpersonal connections with colleagues. It is also a common way that people meet their future intimate partners. Many people find friendships and dating often involve drinking alcohol.
Given this situation, the exciting nightlife in cities such as Portland—with its wide variety of craft beers and breweries—can make it even more difficult to avoid being around alcohol if trying to quit. In turn, this can make it even harder to refrain from drinking alcohol if you have a drinking problem (and simply too easy to slip back into depending on alcohol to feel okay).
It is really hard to go against the grain, and the social pressure to drink can be very strong. However, anyone grappling with an alcohol problem knows that it is necessary to resist that peer pressure.
If you have ever felt "different" from everyone around you in a social situation where you are the only one not drinking, you know this is hard. It's also another reason why you need support to stay the course.
Alcohol is no longer helping my relationships. What should I do?
It is not easy to change any habit—especially one that involves using alcohol (or drugs) to ease anxiety or depression. If you have relied on alcohol to help you relate to other people, you may find it difficult to feel the same level of comfort in your relationships without alcohol.
A therapist can assist you in identifying how alcohol is affecting your life and your relationships, and how quitting drinking can make a difference in your life. Portland Psychotherapy has therapists who are knowledgeable, and can help you get control over your drinking and get your life back on track.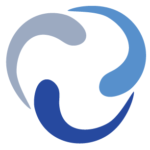 Author:
Portland Psychotherapy Team