Excessive drinking is a safety issue in more ways than one. According to the Centers for Disease Control (CDC), 10,265 individuals were killed in drunk-driving accidents in 2015 alone. Use of Uber or Lyft may help one avoid driving while intoxicated, however, drinking has other risks we often don't think about.
Safety Risks of Excessive Drinking
Drinking past the recommended alcohol consumption limit is linked to numerous other safety risks besides car accidents. Injuries resulting from falls are more likely in people who are impaired by the effects of over-drinking. Excessive alcohol consumption is also closely-linked to fatal swimming and boating accidents, as you can easily misjudge your ability to do either when intoxicated. Of course, you are also at higher risk of ending up in jail.
Therefore, it is a good idea to understand the concept of Blood Alcohol Content (BAC). In determining whether an impaired driver is drunk, BAC is measured by the police officer who suspects an intoxicated driver. If the BAC is at least the legal limit of 0.08, a DUI charge will be issued.
Importantly, maintaining your BAC under the legal limit is required when planning to drive home after a party where alcohol has been consumed. However, it is important to realize that you can actually become impaired by alcohol with a lower BAC than 0.08 and even charged with a DUI when you are below the legal limit. This is because some people have a more pronounced physiological reaction to alcohol than others.
Calculating your BAC
BAC charts and calculators require an understanding of the alcohol content of a "standard" drink. The following is representative of the alcohol content of a "standard" drink:
12 ounces of beer (5% alcohol)
5 ounces of wine (12% alcohol)
1.5 ounces of distilled spirits (40% alcohol)
It is a good idea to keep both ounces and percentages in mind when calculating the amount of ingested drinks needed to remain under 0.08 BAC. It is also an equally good idea to recognize that you can still become impaired from alcohol even if you are under 0.08 BAC. Your BAC level at any point in time is not necessarily an indicator of whether you are addicted to alcohol. Instead, it is just an indicator of your level of intoxication—and, therefore, your probable safety in walking, driving, or engaging in any activity that requires quick reflexes (like sports) or complex problem solving.
There are many BAC calculators available online, but I recommend the website, http://bloodalcoholcalculator.org, as a useful resource (as it offers both a BAC chart and calculator).
Your BAC and getting help from a therapist
If it is hard for you to maintain the recommended BAC or you often drink to excess, you may need the help of a therapist to address your drinking problem. Tolerance to increased alcohol ingestion and binge drinking are two signs that you need help to deal with your alcohol consumption. One way to know you have developed tolerance is if you have a blood level of .08 or higher and yet don't feel any signs of intoxication.
Besides helping you deal with your over-drinking, a therapist can help you to explore other factors (e.g., stress, emotions, family history, and personality) that may be fostering a loss of control over your drinking. It's never too early (or late) to address a drinking problem.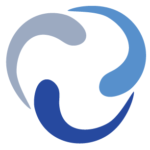 Author:
Portland Psychotherapy Team