Does valuing happiness help us live a joyful life, or does it backfire?
Happiness seems to have a high currency in America. Over the past few years, the number of popular books written on how to increase it has skyrocketed. To name a few: 10% Happier, The Art of Happiness, Authentic Happiness, The Happiness Advantage, The Happiness Project, 52 Lists for Happiness, Choosing Happier, Flourish. Even the US Declaration of Independence declares the pursuit of happiness as an "inalienable right."
But what is the consequence of valuing happiness? On the one hand, valuing happiness could lead a person to work harder to attain it. On the other hand, valuing happiness could lead a person to feel unhappy if they don't reach their standards.
In 2011, a group of researchers decided to put this question to the test. They asked adult females who had recently experienced a stressful life event, such as a divorce or accident, to indicate how much life stress had impacted them and how much they highly valued feeling positively (e.g. "feeling happy is extremely important to me").
As expected, the participants who highly valued happiness tended to have worse overall wellbeing, including more symptoms of depression, and a lower ratio of positive to negative emotions. Interestingly, the researchers only observed this relationship when participants had lower, but not higher, levels of life stress.
Why did life stress affect this relationship between valuing happiness and wellbeing?
Imagine you just went through a tough breakup. You probably wouldn't expect to feel happy, let alone feel disappointed by negative feelings. Yet, imagine celebrating a best friend's birthday party. If you didn't feel happy in this context, you might feel bummed, especially if you highly valued feeling happy.
In the next study, the researchers had female participants either read an article on the benefits of happiness ("valuing happiness condition") or making accurate judgments ("control condition"). Then, the participants watched either a sad or happy film clip. Compared to those in the control condition, those in the valuing happiness condition felt worse after watching the sad, but not positive, film clip. Feeling disappointed seemed to play a role in this result: valuing happiness led people to feel disappointed during the sad clip, which, in turn, led them to feel unhappy afterwards.
Does this mean that people should stop valuing happiness?
Not exactly. For one, while the researchers did find paradoxical costs of valuing happiness, they studied people who valued it to a high degree. Other researchers have similarly found that highly valuing happiness is linked to depressive symptoms amongst people who previously struggled with major depression. Yet, valuing happiness to a more moderate degree could help people be happier by motivating them to practice different techniques aimed at increasing happiness. In other words, if people have the right 'happiness building tools,' some researchers think that valuing happiness to a certain degree could promote it. More research is needed in order to better understand whether there are conditions under which people could benefit from valuing happiness.
Overall, this research does suggest that a cultural fixation on happiness could have costs, especially if it leads people to feel disappointed with experiencing negative emotions. Research increasingly suggests that accepting negative emotions has benefits, and therapies that encourage acceptance of emotions (e.g. Acceptance and Commitment Therapy) appear effective.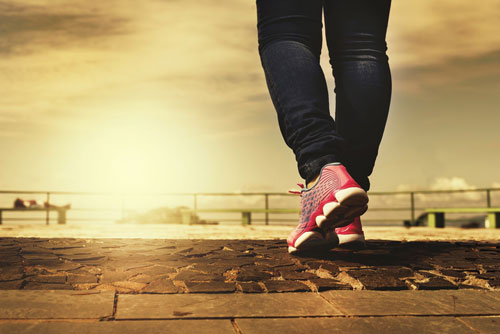 Author:
Sarah Smith
Sarah Smith serves as our full-time research coordinator. She received her B.S. in Psychology from Pacific University and plans to pursue a Ph.D. in clinical psychology and become a psychedelic-assisted therapist.