Hello friends and colleagues. Below is an update about new events at Portland Psychotherapy in 2017.
New providers at Portland Psychotherapy help us expand our services: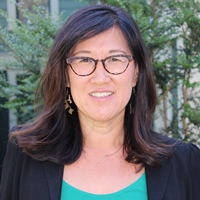 2017 was a year of change! We welcomed three new full time licensed clinicians to our team this year.  We were thrilled to have Kyong Yi, LCSW join our team this summer. Kyong came to us with years of experience working in the VA and community health organizations. Kyong has devoted much of her professional life to serving disenfranchised populations and has a wealth of experience working with individuals struggling with a variety of difficulties including trauma/PTSD, difficulties with anger, substance use/abuse, and depression.  She is also our new Director of Clinical Operations.
We are also very excited to have Angela Izmirian, PhD join us as a licensed psychologist. Angela's expertise in and passion for serving marginalized communities, including immigrants, ethnically-diverse populations, and gender and sexual minorities will enable us to expand the ways in which we can reach out to and serve diverse members of our community. Angela also conducts transgender assessments and provides the documentation required for hormone therapy and surgery. She also provides couples therapy based on Emotion-Focused Therapy principles.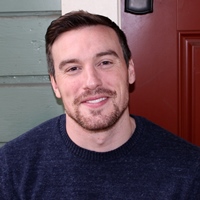 Bryce Doehne, PsyD is the newest licensed psychologist to join our team and we are so pleased to have him! Bryce spent much of his training and early career working in university counseling centers and also at Fremont Community Therapy Project, a feminist and trauma-informed training clinic in Seattle, WA. Being a military veteran himself, Bryce has developed expertise in working with individuals who have experienced trauma and substance abuse. Bryce also has an interest in working with some of the struggles that men often face, including the discomfort or stigma that is often faced when accessing mental health services.
We now offer medication management services
At Portland Psychotherapy, our focus has always been on providing quality, science-based psychotherapy. However, we have found it increasingly difficult to access qualified medication providers when needed. In response, we have contracted with Meghan O'Neil, MD, PhD to provide medication management services on a part-time basis at Portland Psychotherapy. Dr. O'Neil's approach to medication and mental health care is a great match with our focus here at Portland Psychotherapy, with an emphasis on collaboration and letting science guide treatment decisions. We are happy to have her on our team and hope that she will also be able to be a resource for some of your clients for medication evaluation and management.
Upcoming training events
We are pleased to continue to host workshops based on topics that colleagues like you have suggested. If there are any speakers you would like us to bring out, please let us know! Upcoming workshops include:
Working with Gender and Sexual Minority Clients: Fostering Mindfulness, Acceptance, Compassion, Connection, and Equality using Contextual Behavioral Strategies– January 19, 2018 with Matthew Skinta, Ph.D.
Using the ACT Matrix with Trauma – March 23, 2018 with Kevin Polk, Ph.D.
RO-DBT Intensive Portland/Seattle – September 24-28, 2018 in Portland with Thomas Lynch, Ph.D.
Research at Portland Psychotherapy
This year we hired our first full time research coordinator, Christina Chwyl, to help with data collection and research tasks. Christina came to us after graduating from Stanford and has done a fantastic job in her new role. Publications from the past year include:
Publications from 2017
Luoma, J.B., Guinther, P., Potter, J., & Cheslock, M. (2017). Experienced-Based Versus Scenario-Based Assessments of Shame and Guilt and Their Relationship to Alcohol Consumption and Problems. Substance Use and Misuse.
Luoma, J. B., Hayes, S. C., & Walser, R. (2017). Learning Acceptance and Commitment Therapy (2nd Edition): A Skills Training Manual for Therapists.
LeJeune, J.T. & Luoma, J.B. (2017). Using social enterprise concepts to create a sustainable culture to fund research in a fee-for-service setting. In R.T. Codd (Ed.), Practice-Based Research: A guide for clinicians. Routledge Press.
Platt, M., Luoma, J.B., & Freyd, J.  (2017). Shame and dissociation in survivors of high and low betrayal trauma. Journal of Aggression, Maltreatment & Trauma, 1, 34-49.
Our First Clinical Director
After spending the last ten years or so building Portland Psychotherapy, we're now at a place where we can pause to reflect on where we have been and where we want to go next as an organization. One outcome of this was our decision to hire our first Director of Clinical Operations (DCO), Kyong Yi, LCSW. Kyong has comes to us with a wealth of administrative and management skill, and splits her time between clinical and administrative roles. We couldn't think of a better person for this role.
Your support, in all of its form, is essential in the work that we do and our ability to fulfill our mission. Thank you so much!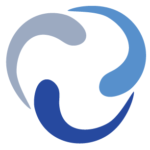 Author:
Portland Psychotherapy Team