People with OCD are often plagued with a wide variety of painful thoughts. These include horrible images, worries they might harm themselves or others, or beliefs that they are condemned altogether. It's natural why people would struggle with these, why they would try to push them away and get rid of them.
However, there's a wide literature of research demonstrating that efforts to get rid of painful thoughts make them more intense and more intrusive. And there's newer research that finds that acceptance of painful thoughts and feelings may be the most effective way for defusing OCD.
The study
OCD expert Dr. Jonathan Abramowitz's lab looked at the relationship of two ways of dealing with OCD. The study found an advantage for mindful acceptance over brute endurance of obsessions.
One way of relating to inner experiences, called distress tolerance, refers to enduring painful emotions. This is akin to "gritting your teeth" and powering your way through it.
The other way is called psychological flexibility, the opposite of what is called experiential avoidance. One major process in psychological flexibility involves experiential acceptance, being "open and willing" to experience uncomfortable thoughts and feelings.
What the researchers found was that willingness (i.e., choosing) to accept painful thoughts and feelings was associated with lower obsessions. They further suggest that this relationship may be especially true for people who struggle with mental rituals (e.g., Pure "O").
Limitations
There are limitations to this study. It was correlational and involved college students. The study did not specifically look at the impact of treatment.
Summary
New research suggests that how people relate to OCD-related thoughts and emotions may be important in the maintenance of OCD symptoms. Specially, people who are more willing to experience discomfort without engaging in compulsions may do better than those who can resist compulsions but do so through gritting their teeth and enduring it.
For these reasons, newer acceptance-based treatments such as Acceptance and Commitment Therapy (act for short), which already has good research support in treating OCD, may have something unique to offer.
In working with OCD, I often start with ACT skills building to help people learn to mindfully accept unwanted thoughts and emotions before moving into ERP (exposure and response prevention). In my experience, the ACT work offers people—especially those with more mental rituals—additional tools for working with OCD symptoms, and helps prepare them to engage in the tough exposure work.
If you or some you know is struggling with anxiety-related problems, please check out the Portland Psychotherapy Anxiety Clinic. If you would like to learn more about my approach to OCD specifically, check out my OCD website, where I described how I use Acceptance and Commitment Therapy to help enhance exposure and response prevention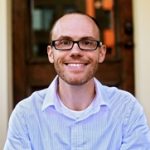 Brian is a licensed psychologist and Director of the Portland Psychotherapy Anxiety Clinic. His specialties include generalized anxiety, OCD, hair pulling, and skin picking.