I ran across this excellent 5 minute video on obsessive-compulsive disorder (OCD) by Helen Blair Simpson, MD, PhD through the Mental Health Channel. Dr. Simpson is a professor at Columbia University and director of the Anxiety Disorders Clinic. She is one of the leading experts on anxiety and OCD and related disorders.
In this brief video, Dr. Simpson walks through different types of OCD and describes the range of severity with which people may struggle. She provides specific examples of some of the people with whom she has worked. At the very end, Dr. Simpson gives provides a summation of our current understanding of OCD and the brain in plain language.
If you or someone you know struggle with OCD, I highly recommend you check it out. It's very concise and yet covers a range of different OCD-related symptoms. You can watch the video here.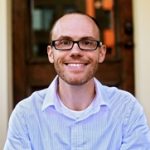 Brian is a licensed psychologist and Director of the Portland Psychotherapy Anxiety Clinic. His specialties include generalized anxiety, OCD, hair pulling, and skin picking.