Marsha Linehan, Ph.D. is easily one of the most influential psychologists of the past thirty years. She is a giant in the field. I remember the first time I met her — she seemed  to eclipse the other, also very prominent psychologists who were sitting next to her. Her presence is powerful and imposing. And she has suffered greatly.
Dr. Linehan is the creator of Dialectical Behavior Therapy, a cognitive-behavioral therapy that is closely related to Acceptance and Commitment Therapy (ACT), and which is often focused on helping people who are chronically suicidal and self-harming, behaviors with which that many clinicians are often uncomfortable working. I have always had a great deal of respect for her contributions and for her committed service to those who others often shun.
And yet, while she has dedicated her entire professional life to working with people who are among the most stigmatized in our society, that stigma also silenced Dr. Linehan…until now. For the first time in her life, Dr. Linehan, at age 68, has come out publically (very publically—the front page of the New York Times!)  to talk about her own psychological suffering, including her struggles with suicide and her psychiatric hospitalization.  In this bold and courageous move, Dr. Linehan honors those individuals she has spent her career serving saying, "I have to do this. I owe it to them [the people she serves]. I cannot die a coward".
Here is a link to the New York Times interview with Dr. Linehan. It is a compelling account of how suffering effects us all, even those like Dr. Linehan who can appear so invincible and larger-than-life.
A personal caveat to the tone of the article:
While I was humbled and moved by Dr. Linehan's courage to speak out about her struggles in this article, I was also disappointed with some of the tone of the article, which I feel compelled to comment upon. Unfortunately, with statements like "…borderline patients can be terrors" and "…many people with severe mental illness live what appear [italics mine] to be normal, successful lives" the author of the article promotes some of the same stigmatizing stereotypes that have silenced so many, including Dr. Linehan. Instead of implying that people who are severely suffering are abnormal and can only appear to be living a good life, I would argue that suffering, in whatever form it may take, is normal life. People can suffer immensely and live well, as Dr. Linehan has proven. The more that we continue to speak about psychological suffering in ways that imply an "us against them" or "sick versus well" stance, we continue to promote that same stigma that Dr. Linehan has spent her life working against, and living with.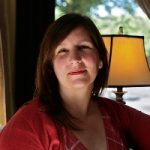 Jenna LeJeune, Ph.D. is co-founder and President of Portland Psychotherapy Clinic, Research, and Training Center in Portland, Oregon. As a clinical psychologist, Jenna specializes in working with clients struggling with relationship difficulties, including problems with intimacy and sexuality, trauma-related relationship challenges, and struggles people have in their relationship with their own bodies. She is the co-author of the forthcoming book, "Values in Therapy: A Clinician's Guide to Helping Clients Explore Values, Increase Psychological Flexibility, and Live a More Meaningful Life." Jenna is also a peer-reviewed ACT trainer and provides ACT trainings to professionals around the world.