Because I work with people who struggle with addiction, I am particularly attuned to the ways that the public perceives people struggling with addiction and in recovery.  Too often, media portrayals of addiction dramatize or glamorize addiction in unrealistic ways.  These images contribute to a negative perception of addiction and recovery and lead to misunderstandings, fear, and stigma.
In my work, I've had the fortune to witness and be inspired by some of the many people who stop using alcohol or drugs each year. Based on this experience, I want to propose an alternative perspective on addiction — that most of us share a lot more experiences with folks struggling with addiction than we realize.
Think of a habit or behavior that you know is not so good for you or gets in the way of who you want to be.  This might take the form of a (more) socially approved of "addiction".  Things like
chocolate,
shopping,
TV,
texting,
cell phone games
Have you ever tried to change that behavior?  Was it easy?
Have you noticed what happens when you start entertaining changing a habit?  If you are anything like me, your first thoughts might be something like "I could change if I wanted to," and "it's not a good time to change because…"  The truth is that changing is hard and would require being willing to experience a whole lot of difficult feelings and thoughts.
I experienced this recently when I quit eating sugar a few months ago.  For ten days I couldn't concentrate, my emotions felt extreme and unpredictable, and my body ached in places that had not ever been injured.  I experienced triggers, urges, cravings – the whole nine yards.  I felt extremely sensitive, like a buffer between me and the difficult things that happen in my life had been removed. In the process of making this change, I encountered my own vulnerability.
In her now famous Ted Talk, Brene Brown talks about how she didn't choose just one substance to retreat into to protect her from vulnerability, she used a failsafe combo: a couple of beers and a banana nut muffin.  Many of the behaviors that we do routinely may protect us from having to experience our own vulnerability.  But our vulnerability is a part of our humanity – and part of what connects us to each other.
My admiration for folks in recovery comes from their willingness to experience their vulnerability in order to make a change.  Recovery usually involves giving up something that, at least at some level, feels like it keeps you safe and protected. Often it requires making changes to relationships, to daily routines, and to the things we use for comfort.  As if that weren't vulnerable enough, it sometimes means making amends to people that you harmed in the past.  In my experience, recovery requires a courage of heart that is rarely required of most of us.
Now I am aware that experiments in vulnerability, like choosing to give up sugar, TV, or your cell phone, or making other changes that disrupt our sense of safety, do not capture the experience of overcoming addiction. My intent is not to make light of the experience of addiction or recovery.  It is to suggest that making changes is hard for all of us and that we have more in common with those who struggle with addiction than we may realize.  In fact, I often think that stigma and judgements about others, including people who struggle with addiction, may be a way to distance ourselves from vulnerability. Unfortunately, this also restricts our connection to our humanity.
The truth is all of us humans experience very unpleasant sensations and feelings when we change our behavior — there is no permanent way to keep us safe from that.  We all have vulnerabilities we might prefer to avoid.  By noticing the ways in which we defend our vulnerability, we increase our empathy and humanity, and may even find a little of the courage of recovery in our own lives.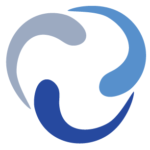 Author:
Portland Psychotherapy Team