The science of mindfulness is a very hot topic these days.  In agreement with the research, we find mindfulness to be a very helpful skill to have that is effective for a variety of problems that come with everyday life, such as distractibility, emotional reactivity, and impulsive decision making.
If you'd like to learn this skill, we have one one simple piece of advice – practice!  Any skill that you want to get better at (gardening, sports, playing an instrument) requires practice, and plenty of it.
In order to help you to learn how to train your mind in this way, we've put together a list of our top 5 resources for learning mindfulness. Some of these applications and websites are also helpful for providing a sense of community around mindfulness, which helps with both accountability and feelings of connection. For example, the insight timer shows you how many other people across the world are using the insight timer at the same time.
2 Minute Beginner's Guide Animation
Free
Why We Like It: Having a very quick, to-the-point, and accurate explanation can often be more helpful than a big, comprehensive tool.  We also like this explanation because it clarifies some of the common misperceptions of what mindfulness practice is.
10 day free trial, subscription following trial
Why We Like It: This is a great app because the creators paid lots of attention to the interface.  This is the current industry leader, and it shows in the quality.  When you first begin to use it, the app has you watch a series of short and fun animations to quickly orient you to what mindfulness is and what it is not (the videos are worth watching).
Another reason why this app made our list is because the developers made it in a way that will have a higher likelihood of keeping you engaged over time.  Instead of moving on to something else once the initial motivation has passed, there is a greater chance you'll stick with Headspace because each day has a different guided file, it gives you clear goals, and you get to choose to practice on specific issues (a series on anxiety, depression, pain, etc).
Free for iPhone and Android with option of purchasing upgrades, $2.99 for iPad
Why We Like It: This app is worth acquiring for the Tibetan bells alone, but in the past year or so, the app has expanded to include a wide variety of meditation practices of varying lengths.
Free
Why We Like It: This is a great app that works either on the computer or a smartphone.  It provides a great introduction and resources for taking your practice deeper, as well.  One thing it also does that the others don't do is offer a check-in that will ask you questions about how you are feeling in order to suggest some useful types of mindfulness practice.
Tara Brach's Guided Meditations
Free
Why We Like It: Tara Brach is most widely known for her book Radical Acceptance.  On her website she regularly posts guided meditations to follow along with.  Every meditation instructor has their own style, and Tara has an easy style that many people tend to like.  Additionally, we'd highly recommend listening to her her 2-part introduction to meditation talk:
Part 1 – Do You Make Regular Visits to Yourself (57 min)
Part 2 – Do You Make Regular Visits to Yourself? (55 min)
If you'd like to see our full list, please visit
Resources for Learning Mindfulness Meditation in Portland, Oregon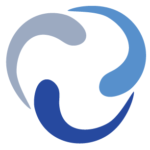 Author:
Portland Psychotherapy Team