Cognitive Behavioral Therapy (CBT) is a specific type of psychotherapy that is different from traditional "talk therapy."  A few key differences are that CBT is research-based, more structured, and and more goal-directed than other types of therapies.  If you are looking for more of a "hands on" or an active approach, CBT might be a good fit for you.  
CBT has been shown to help with depression, anxiety, worry. Are you having problems with your relationships? CBT has been shown to help with that. Are you dealing with compulsive or addictive behavior? Can't get the sleep you need or have chronic problems with stress? We have therapists who are skilled in using CBT with all of these difficulties (and many more)…
Contact Us
We have therapists who specialize in a variety of problems.  Contact us for a free consult and we can help get you matched to the best professional to help you.   Here are 2 easy ways to get started…
Call us now – 503-281-4852 x2
Fill out the Confidential Contact Form
What We Do
At Portland Psychotherapy, we are committed to helping our clients who are struggling with anxiety, depression, and other life problems so that they can live fuller and more meaningful lives. Our commitment is not just to help our clients feel better, we help them to live better.
Who We Are
Our mission is to use science to develop and guide compassionate, effective treatment and contribute to the wider community through research and training.
More About CBT
CBT is one of the few types of psychotherapy that has been scientifically tested and found to be effective for many different issues people struggle with. In contrast to other forms of psychotherapy, CBT tends to be more focused on the present, more time-limited, and more focused on problem-solving.  Clients also learn specific psychological skills that they can use for the rest of their lives.
Studies have shown that CBT is as useful as medications for many issues and can often be better in the long term, especially for preventing relapse of symptoms. There is also lots of evidence that for many issues when a client receives CBT in addition to medication, they tend to have better outcomes than those that use medications only.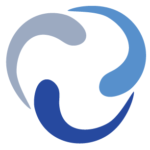 Author:
Portland Psychotherapy Team