People who experience the loss of a loved one are often tasked with managing life insurance and legal issues, resolving financial paperwork, planning a funeral, and sorting through their loved one's belongings. All of this often happens while they are in shock or otherwise facing great emotional distress. This is often a time to seek out help and support from friends, family, or elsewhere. Reasonable and compassionate employers is are happy to be flexible and find a solution that allows people to attend to their grief and practical matters while also honoring work obligations. Many businesses have bereavement policies already in place and this is really helpful for those people who need to take advantage of them.
While most employers are quite willing to be flexible with helping their employees manage major life events, in some cases there are also laws in place to help insure reasonable allowances are made. For example, the Family and Medical Leave Act helps ensure that people will be able to take off time from work to care for a newborn child or to help a family member with medical illness. However, there are relatively few laws in place to help people cope with the demands that can come with bereavement.
A notable exception can be found in the recently amended Family Leave laws of Oregon, which now includes bereavement as a major life event warranting protected leave. Oregon is the first state to enact this kind of law, which applies to businesses with more than 25 employees and which goes into effect in January 2014. According to this new law, people may take up to two weeks of bereavement leave to attend a funeral or memorial service of a family member, make any necessary arrangements, and to grieve. The bereavement leave can be taken up to 60 days after you have learned about the death, and it is also possible to take additional leave if you are faced with the loss of more than one family member.
While people rarely finish grieving in under two weeks, taking a little bit of time off often helps people have the space to bring their full attention and care to the practical and emotional process of grieving.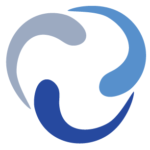 Author:
Portland Psychotherapy Team