The NPR program Fresh Air broadcast an interview earlier this week with New York Times reporter and author Barry Meier discussing his e-book A World of Hurt: Fixing Pain Medicine's Biggest Mistake.  While Meier notes that opioid medications, such as OxyCotin, are valuable medications for patients recovering from surgery or serious accidents, he cites several sources indicating that, over the long term, these medications are actually harming those who take them.  Opiod drugs do work in the short run, providing strong pain relief, but over the longer term they stop working and leave people dependent upon the medications. At higher doses, the drugs also impair people's ability to focus and think and can result in lowered engagement with life.
It appears that this author is not alone in his opinion.  Dr. Mel Pohl, a specialist in addiction medicine, has written very similar sentiments.  In fact, he writes that "at a recent two-day public meeting of the Food and Drug Administration (FDA) pain doctors and researchers were in agreement that there is a lack of scientific evidence to support that opioids are effective as long-term treatment for persistent pain."  He goes on to say that "some doctors believe, as I do, that long-term opioids are not helping most people."
So What's The Solution?
Both Dr. Pohl and Barry Meier reach the same conclusion for how to effectively address the complex issue of treating chronic pain – higher use of proven non-drug approaches to pain management.  As Dr. Pohl writes "It is unlikely that we will find the right drug or drugs to treat our pain and suffering effectively. There are many alternative treatments that may be effective for chronic pain sufferers."  Approaches like Acceptance and Commitment Therapy, an innovative form of cognitive behavioral therapy, show people that chronic pain does not have to run their life.  Acceptance and Commitment Therapy has received the highest stamp of approval of "strong research support" as an evidenced-based approach to chronic pain by the Society of Clinical Psychology. Acceptance and Commitment Therapy is an example of the kinds of tools that people can learn to effectively manage and live with pain in ways that work much better in the long run than relying solely on opioid medications.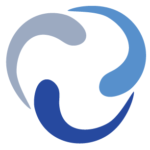 Author:
Portland Psychotherapy Team