I was recently interviewed for an article on coping with the "Winter Blues" in the Daily Muse, an online magazine.
This brief article offers some pithy guidance on what to do about seasonal depression. Check it out!
4 Ways to Cope with the Winter Blues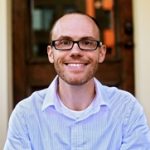 Brian is a licensed psychologist and Director of the Portland Psychotherapy Anxiety Clinic. His specialties include generalized anxiety, OCD, hair pulling, and skin picking.