In late February the National Institute on Drug Abuse (NIDA), a government agency dedicated to studying addiction, published a free resource on what to ask when looking into addiction treatment programs. This short booklet, which can be viewed online or downloaded for free, lists 5 questions to ask any addiction treatment provider you are considering seeing and offers the reasons why it is important to ask these particular 5 questions. As part of the description of their reasoning the booklet's authors provide useful information about the types of available addiction treatments, as well as the important elements of effective addiction treatments. In looking over the booklet I began to think about additional questions that might be helpful to ask when pursuing addiction treatment. In no particular order, here are the:
Additional questions you may want to consider. 
What is the treatment philosophy or model? Many programs include or heavily emphasize the 12 steps (AA, NA) approach. Although the 12 step model can be very helpful to people in recovery, it may not be the best fit for some. If you are not a fan of the 12 steps, be sure to ask if there are alternative programs available (e.g., SMART Recovery).
What resources are available after treatment ends? Check to see if the treatment program offers monthly groups or other services once the intensive phase (i.e., the phase where you participate in treatment frequently) is over. As stated in the booklet, treatment needs to be long enough to work; research suggests that a minimum of 3 months of treatment is needed for many people to stop or decrease drug/alcohol use. This does not mean that you need 3 months of inpatient treatment (i.e., you live at a facility where you receive treatment), but it does mean that you may need to stay in some type of treatment, whether it's weekly group meetings, one-on-one meetings with a therapist, etc., for at least 3 months. When looking into treatment programs, be sure to ask what treatment is available after the intensive phase is complete to make sure you have the resources you need to be successful.
What about family or couples therapy? The booklet briefly mentions that family therapy may be needed as part of treatment, but if you are looking for or think you may need family or couples therapy be sure to ask about them directly. You may be wondering why you would need family or couples therapy. When a person is addicted to drugs or alcohol it not only affects the person, but the person's relationships with his/her family or partner. Many family members and partners have learned how to relate to their loved one when he/she was addicted; it can be quite difficult to learn how to relate to a loved one when he/she is sober. Some family members feel at a loss as to how to best support their loved one's sobriety, or worse, they may unknowingly interact with their loved ones in ways that are detrimental to their loved one's recovery. This does not mean that family members cause loved ones to use! The choice to use still resides with the person who uses, but family members can be positive or negative influences in a person's path to recovery (one type of therapy that works with family members and partners to be allies in their loved one's recovery is called Community Reinforcement and Family Training (CRAFT). CRAFT is a highly effective treatment for family members and for people with addictions). Family and couples therapy can help family members and partners heal from their loved one's use and to learn new, supportive ways of interacting with their loved ones while they are recovering.
Depending on your needs, you may need to ask about:

Whether the program will meet requirements for assessment and/or treatment that is court-ordered (e.g., DUII).
Assistance with job placement, housing, or other needs.
Spiritual services. Does the treatment program offer the opportunity to continue with your spiritual practices?
Insurance and payment options.
Of course, the above is not a complete list of questions to consider, but hopefully it helps you start thinking about what your own unique needs may be and what questions you want answered before committing to treatment.
Finding the right treatment can be difficult, but knowing your needs and the types of questions to ask, can put you on the path to finding the treatment program that will work best for you.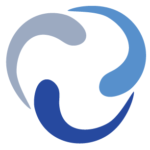 Author:
Portland Psychotherapy Team