"And the Grinch, with his Grinch-feet ice cold in the snow, stood puzzling and puzzling, how could it be so? It came without ribbons. It came without tags. It came without packages, boxes or bags. And he puzzled and puzzled 'till his puzzler was sore. Then the Grinch thought of something he hadn't before. What if Christmas, he thought, doesn't come from a store. What if Christmas, perhaps, means a little bit more."

                          — Dr. Seuss
The winter holidays are quickly approaching. For many, it's a time of celebration and excitement. And, for many, it's also a time of stress and pressure that can take a toll on us and our relationships. There's party schedules to be juggled, travel plans to be made, gift lists to be fulfilled, meals to be planned, budgets to be watched, and family visits to be navigated. Sometimes "Home for the holidays" isn't quite the Rockwellesque scene we might hope for. And if you happen to live in a place like where we are, here in the Pacific Northwest, at this time of the year you may become acutely reminded that all the luscious green nature we so cherish here does come at a cost, a very wet and dreary cost. None of this makes getting through the holidays any easier.  And often it's our relationships that take brunt of all this holiday stress.
So it's no wonder that the holidays can prove to be a difficult time for our relationships. Many of us just try to survive the holidays with our relationships intact. However, what if it were possible for our relationships to not just "survive" this stressful time of the year, but to actually grow and deepen? What would it be like if we put at least as much thought into how we are going to nurture our relationships during this time of the year as we do figuring out what gifts to get little Joey?
For those who are in committed relationships, or even if you're just starting a new dating relationship, here are a few tips for helping to grow and strengthen your relationship even during this busy time of the year.
Practice gratitude for each other—Many traditions this time of year involve doing something every day in anticipation of the big holiday. Whether that be singing Ma'oz Tzur every night, opening the Advent calendar, or lighting the Diwali candles, setting aside time each day for rituals can be a meaningful part of the season. How about  creating your own ritual of sharing your gratitude for your loved one each day. Choose a time each day where you and your loved one take a few moments to share one thing you truly appreciate about your partner. See if you can focus on qualities you appreciate in your loved one, not just things they do.
Make time for each other—This one seems pretty basic, I know, but this can be an especially busy time of the year and your relationship can get lost in the shuffle. Be sure you also make time to be just with each other, away from kids, coworkers, in-laws, and definitely the heaving masses at the mall. Carving out a bit of quality time to reconnect with a partner can be especially important if you're traveling or visiting family over the holidays. When you're visiting the family, make time to go out for a walk alone with your partner or sit on the porch having a cup of tea together away from the hustle and bustle of the family gathering. It will be a time to recenter and reconnect.
Have a huddle—There are lots of gatherings at this time of the year, family get-togethers, office parties, social gatherings with friends. These gatherings can be both fun and stressful. Before you and your partner go into one of these gatherings, take just a few moments beforehand to have a brief "huddle" together. You can share if there is anything you are hoping for about the gathering or anything you are concerned about. But most of all, it's a time to remind each of you that you're on the same team and that you're there for each other. That way, when you're feeling trapped in the corner talking politics with Uncle Bob AGAIN, at least you'll know that your partner is with you in spirit, even if at the moment he's across the room running interference between Aunt Betty and Grandma May.
Those are a few ideas to hopefully make this season even more meaningful for you and your loved one.
And if you're looking for  more resources, I've also pulled together some other relationship resources here.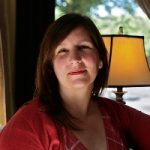 Jenna LeJeune, Ph.D. is co-founder and President of Portland Psychotherapy Clinic, Research, and Training Center in Portland, Oregon. As a clinical psychologist, Jenna specializes in working with clients struggling with relationship difficulties, including problems with intimacy and sexuality, trauma-related relationship challenges, and struggles people have in their relationship with their own bodies. She is the co-author of the forthcoming book, "Values in Therapy: A Clinician's Guide to Helping Clients Explore Values, Increase Psychological Flexibility, and Live a More Meaningful Life." Jenna is also a peer-reviewed ACT trainer and provides ACT trainings to professionals around the world.