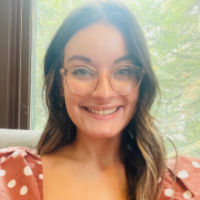 "You must live in the present, launch yourself on every wave, find your eternity in each moment." -Henry David Thoreau
I am providing both telehealth and in-person services.
We can spend a lot of time pondering past experiences and/or worrying about the future, while missing out on the only time we are actually living – the present moment – and the potential beauty within it. Although this experience is normal for a mind as intelligent as ours, it can also cause us to become stuck in the "what ifs" of life. This may lead us to avoid our difficult thoughts and emotions; limit our engagement in things we truly value; and ultimately lead to experiences of depression, anxiety, low self-esteem, relationships problems, and many other difficulties.
Facing our difficult experiences is not always an easy feat and it can take a lot of courage and vulnerability. Even though learning to be present with your inner space might be uncomfortable at first, it can also be very rewarding and beneficial . Through our work together, I hope to create a safe, genuine, compassionate, and nonjudgmental space for us to explore how you may have been influenced by childhood, culture, or society. I will help you be more aware of how your thoughts and feelings may be affecting you, learn to honor your emotional experiences in a compassionate way, and detach from thoughts that may no longer be serving you. I will also help you identify what's truly important to you and figure out how we can incorporate those things into your life, all while helping you let go of suffering that may be preventing you from fully living a meaningful life. Thus, treatment with me may include sharing past and present experiences; exploring thoughts, emotions, and subsequent behaviors; and practicing therapeutic skills inside and outside the therapy space.
I identify as a second-generation American, Latinx, heterosexual, cisgender female who is passionate about working with culturally-diverse individuals who have experienced trauma and consequentially depression, anxiety, interpersonal challenges, and other difficulties. I am also dedicated to breaking down barriers that limit individuals access to quality mental health services, such as stigma. Lastly, I have a love for pineapple on pizza, my two fur babies (Team Cat Mom!), and attempting to salsa dance in my free time. I look forward to talking with you and exploring whether working with me might be a good fit.
---
Treatment Approach
Orientation: Acceptance and Commitment Therapy and other mindfulness and compassion focused modalities
Modality: Individual and group therapies
Client Focus
Ages: Adults 18+
Special Populations: Trauma Survivors, Women, Latinx, Immigrants, First-Generation and Other Students, Emerging Adults (18-25 years), Veterans, and Culturally-Diverse Individuals
Qualifications
Degree: Psy.D., Clinical Psychology
License: I am currently a psychologist resident working under the supervision of Amy Wagner, Ph.D. and Jason Luoma, Ph.D.
Specialties
Trauma/PTSD
Depression
Anxiety
Interpersonal Difficulties
Adjustment Difficulties
Personal Growth/Personal Values
Meaning/Purpose in Life
Financial
Average Cost: Providing OHP services only
Sliding Scale: No

Email Address: nvelasquez@portlandpsychotherapy.com
To contact me, email, call me at 503-281-4852, or use the confidential contact form below.