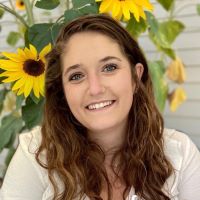 Our wounds are often the openings into the best and most beautiful parts of us. – David Richo
I am providing telehealth services at this time.
Through implicit and explicit messages, we learn how to navigate and perceive the world, ourselves, and others. What we do not usually realize is that the behaviors we see as 'problematic' are often normal responses to difficult experiences. For example, maybe you grew up in an environment where it was unsafe to express your emotions or were invalidated when you did express your emotions. You may have learned that it is easier to keep your emotions inside and deal with them on your own. The development of this strategy makes sense as you may have lacked role models for dealing with emotions. However, over time as you grow and try to develop relationships with others, keeping your emotions inside and dealing with them on your own gets in the way of deep connections. Therapy is a useful tool to help untangle the messages that are no longer serving us, understand our own values, and find a balance between acceptance and change. I aim to help you cultivate your own self-efficacy, feelings of worthiness, and move towards a life full of value and connection.
My approach involves using evidence-based treatments including Cognitive Behavioral Therapy, Acceptance and Commitment Therapy, and Dialectical Behavioral Therapy. I also provide anxiety-focused treatment (for example, exposure therapy) for OCD, Panic disorder, and PTSD. I emphasize coping strategies, interpersonal communication, self-compassion, acceptance, and living in alignment with one's values as the foundation for my clients' wellbeing. I am committed to creating a collaborative safe space that allows for openness, honesty, warmth, and inquiry. I hope to foster a therapeutic relationship where clients can practice using their authentic voices as the experts of their own experience. I value clients from all backgrounds and seek to understand the intersecting identities and contexts that each of my clients bring to the room.
About my services
I am a practicum student in my fourth year at Pacific University in the Clinical Psychology PhD program. I am currently being supervised by Brian Pilecki, PhD (OR Licensed Psychologist #3144) and am offering low fee sessions ($20 per session or sliding scale upon inquiry).
---
Treatment Approach
Orientation:
Evidence-based treatments including Acceptance and Commitment Therapy, Exposure Therapy, Cognitive Behavioral Therapy, Dialectical Behavioral Therapy, and Mindfulness
Modality:
Individual therapy
Client Focus
Ages: Work with adults only (ages 18+)
Special Populations: LGBTQIA+ affirmative
Qualifications
Practicing since: 2019
Degree: M.S. Clinical Psychology
Supervisor: Brian Pilecki, PhD, Clinical Psychology, Licensed Psychologist in Oregon # 3144
Specialties
Anxiety: OCD, Panic Disorder, Social Anxiety, GAD
Trauma/PTSD

Depressio

n

 

Interpersonal difficulties
Personal growth and values clarification
Identity or self-esteem issues
Financial
Individual therapy sessions: $20
How I Can Help:
Seeking support through therapy is a courageous and brave investment into yourself and those in your life. Finding the right therapist is difficult but an essential part of the healing process. I hope that together we can develop a genuine and authentic relationship that will support your tolerance of distress and uncertainty and allow you to show up for yourself and those around you. I aim to help you gain skills and/or increase acceptance and kindness towards your internal and external challenges, highlighting your natural strengths and resilience.
Email Address: mirrgang@portlandpsychotherapy.com
Phone: 503-281-4852
To contact me, call me at 503-281-4852, or use the confidential contact form below.