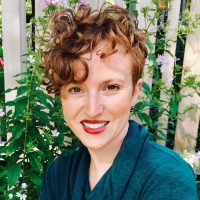 Finding courage, together.
I am not accepting any new clients.
It's not easy being a kid (or a parent) these days. On top of managing the demands of school and navigating the trials of friendships, many are also managing the fallout of a global pandemic. Kids and parents alike are coping with what it means and how it feels for life to "go back to normal." It's no wonder that for many kids and teens, the stress has become like a big bully out to make them suffer. This bully is constantly tricking them into feeling worse than they need to, telling them they can't handle difficult situations, and making them miss out on fun. As parents, it's hard to watch and often difficult to know what to do.
As a child clinical psychologist, my job is to help kids and teens develop the tools they need to recognize when that bully is pushing them around and how to fight back. That means learning not to listen so hard when it says, "You're not smart enough," or "Overnight camps are scary." It also means showing that bully who is boss by doing the opposite of what it says when it's getting in the way—raising your hand in class even when the bully says you shouldn't because you might be wrong or learning to ride a bike even when it says you'll probably fall.
In addition to working with kids, my job is also to help parents figure out how to help their kids deal with this bully in their life—when to comfort and console, when to push them to overcome it, when to step in and help, and when to back off and let them manage on their own. Whether you're a parent looking for some direct help for your kiddo or one looking for some support for yourself as you guide them through life's challenges, I'm here to help.
Using evidence-based approaches, some creativity, and a dash of fun, my goal is to partner with kids and their parents to help them figure out what their best life would look like, when a bully is getting in the way, and find the courage to overcome.
---
Treatment Approach
Orientation: Cognitive Behavioral Therapy (CBT), Exposure and Response Prevention (ERP), Acceptance and Commitment Therapy (ACT), Parent-Child Interaction Therapy (PCIT), Parent Management Training Oregon Model (PMTO), and SPACE
Modalities: Individual, Parent-child, Parent guidance
Client Focus
Ages: Children/adolescents (ages 2-18) and their parents
Special Populations: LGBTQ affirmative, medically-complex populations
Qualifications
Practicing Since: 2013
Degree: Ph.D.
Year Graduated: 2016
License Number and State: Licensed Psychologist in Oregon #3203. Licensed Psychologist in Minnesota LP6238.
Specialties:
Generalized Anxiety
Sleep difficulties (difficulty falling and staying asleep, nightmares, night-time fears, etc.)
Social Anxiety
Health Anxiety
Phobias
Selective Mutism
Panic Disorder
OCD
Tic Disorder/Tourette's Disorder
Repetitive hair pulling or skin picking
School refusal
Perfectionism
Stress due to transitions
Coping with chronic health issues
Financial
Average Cost: $220-$250
Accepted Insurance Plans:  PacificSource and I accept most other insurance as an out-of-network provider. I am accepting sliding fee clients if parents can't afford my normal fee.
How I can help:
I have specialized exclusively in the treatment of children and adolescents throughout my career, including specialized training in graduate school. As a result, I have a strong understanding of typical development, how development can get "off-track," and how to guide it back on course. Additionally, I know how crucial it is to make therapy fun and engaging in order for kids to be successful. Although structured in my approach, I am creative in incorporating play and in finding methods to teach and practice skills in a way that children and adolescents can enjoy.
I take a comprehensive approach to treating children and adolescents. That means that while the focus will be on your child, I also seek to involve parents in treatment so that you feel supported in helping your child or teen to live their best life. Whenever necessary, I also collaborate with the other important systems in kids' lives, such as schools or medical professionals, to get them the help they need.