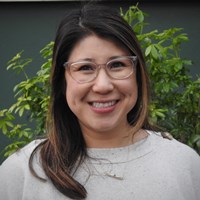 My role as a therapist is to facilitate change by providing you with the tools you need to live a life that reflects your deepest held values.
I am providing telehealth services at this time and can help you check whether your insurance will provide coverage. 
Over the past decade, I have developed a specialized practice in the treatment of OCD, hoarding disorder, anxiety disorders (e.g. phobias, panic disorder, generalized anxiety), and trauma/stress related disorders. I find working with these conditions particularly rewarding because it allows me to be creative in how I design treatment interventions, and is also aligned with the active, hands-on style of therapy that I prefer to use in my work.
The fundamental nuts and bolts of my treatment approach is rooted in the latest scientific research while my delivery of the interventions is tailored to your specific circumstances. I draw from different modalities rooted in the basic principles of learning and behavior, such as Cognitive Behavior Therapy, Mindfulness, Acceptance and Commitment Therapy, Dialectical Behavior Therapy, and Compassion-Focused Therapy, which is a newer approach I have been weaving into my work with people who experience significant self-criticism, perfectionism, guilt, and shame. Exposure therapy, a type of behavior therapy, is a core component in my work with anxiety, OCD, and trauma. It consists of figuring out what triggers anxiety for you, designing exposure exercises that will allow you to confront your fears in a gradual, systematic way, and guiding you through the process of practicing the exposure exercises until you are able to tolerate the triggers that would normally cause distress. Although exposure exercises can bring up a lot of discomfort, if you are willing to practice the skills consistently, there is a really good chance that you can accomplish your goals for therapy.
During our sessions, we will develop a plan that clearly lays out what steps to take in order to reach your treatment goals. I will also guide you in the process of learning to tolerate the difficult feelings that will arise during the process. While structured, our sessions will feel collaborative and dynamic. In between sessions, I may provide you with the task of observing your own behavior, testing out new skills, and keeping track of what worked or didn't work. If you have issues that require a more creative approach, I offer a wide range of therapeutic interventions, including community-based exposures, home visits, educational meetings with loved ones, and coaching outside of our sessions.
I work best with individuals who have trust in the process and are willing to do the challenging work in between sessions to master the skills. I am open to all cultural backgrounds and work particularly well with individuals who identify with feeling "stuck between cultures."
Feel free to message me directly with any questions you may have.
---
Things I've Written
---
Treatment Approach
Orientation: I have training and experience using many science-based treatment approaches. My primary mode of treatment is to in the Behavior Therapy model, with an emphasis on behavior modification interventions such as exposure and response prevention and habit reversal. I incorporate Acceptance and Commitment Therapy, Cognitive Behavior Therapy, Motivational Interviewing, Mindfulness, and Compassion-Focused Therapy as needed throughout my work. I also have experience providing exposure and Cognitive Processing Therapy for trauma, and for people needing help with distress tolerance and emotion regulation, I draw from the Dialectical Behavior Therapy model.
Modalities: Individuals, Groups
Client Focus
Ages: Adults, Adolescents with primary anxiety or OC-related conditions
Special Populations: LGBTQ affirmative, ethnically-diverse populations
Qualifications
Practicing Since: 2004
Degree: Psy.D.
Year Graduated: 2008
License Number and State: Licensed in California since 2009 – CA PSY23148. Licensed Psychologist in Oregon #3074.
Specialties:
Anxiety Disorders (phobias, panic disorder, generalized anxiety, social phobia, post-partum anxiety)
OC and related disorders (specifically OCD, Hoarding Disorder)
Trauma
Tic Disorder/Tourette's Disorder
Stress due to transitions
Financial
Average Cost: $195-250
Sliding Scale: options currently available
Accepted Insurance Plans:  My services would be billed under out of network benefits for most insurance plans. However I am in-network for the Modern Health Network and Lyra health clients.
How I can help:
My objective as your therapist will be to guide you through the following phases of treatment: increasing your awareness of the problem and why it persists, making a plan to target the problems with specific interventions, and practicing skills until you master them. If you are interested in learning more about my practice, feel free to message or call me directly. I would be happy to share more with you so that you can make an informed decision about your treatment.
Email Address: jchan@portlandpsychotherapy.com
Phone: 503-281-4852
To contact me, call me at 503-281-4852, or use the confidential contact form below.