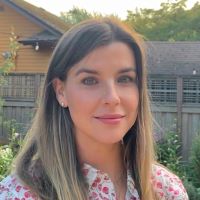 My goal in our work would be to develop skills you can use when life feels hard, skills that help you face challenges as your most brave, authentic and loving self.
When we are engulfed in our emotions we can't see a way out – we are our emotions. It can feel unbearable and even unsustainable. There are ways we can learn to turn towards emotion, and when we do so we can feel more free and less ruled by our emotions.
You have read this far because you are at a growth edge – a jargon-y word in therapy-speak which means challenging yourself in the service of some change you wish to see in yourself. Growth, by definition, is uncomfortable. Choosing to grow is also one of the most compassionate and terrifying choices you can make for yourself.
I use therapy approaches rooted in science and gentle and consistent committed action to help my clients build skills to help them respond with grace and compassion to the suffering and distress that is part of life. If you work with me in therapy, I'll help you recognize and shift away (if you choose) from the patterning we all have from our childhoods and life circumstances. We will sort through and see more clearly what is serving you versus what is now a burden you may carry unconsciously.
Feeling shame, anxiety, hopelessness and even worthlessness are normal for all of us. I have never met a truly worry-free or shame-free person. No person is immune from feelings of helplessness or uncertainty. But we still can make a choice about the kind of person we want to be and what gives our lives meaning and value. Through gentle and firm support, I will help you learn new ways of being so that you can live more authentically and bravely.
About my services
I am currently a doctoral student in clinical psychology who is training as a clinician at Portland Psychotherapy under supervision. Because of this and the mission of Portland Psychotherapy to provide reduced fee services to people in need, I am able to offer reduced fee services at $20/session.
---
Treatment Approach
Orientation: Acceptance & Commitment Therapy (ACT); Emotion-Focused Therapy (EFT); Mindful Self-Compassion (MSC)
Modalities: Individual therapy
Client Focus
Ages: Adults (18+)
Special Populations: LGBTQIA Affirmative; ethnically-diverse populations
Qualifications
Practicing Since: 2019
Degree: M.S., Clinical Psychology
Supervisor: Bryce Doehne, Psy.D, Clinical Psychologist, Licensed Psychologist in Oregon #2880
Specialties
Anxiety
Depression
Stress
Trauma/PTSD
Relationship difficulties
Identity issues and self-esteem
Personal growth
Financial
Individual therapy sessions: $20
How I Can Help:
You are capable and resilient, and my focus will be on helping you to recognize and trust in that fact. If you are interested in working with me or are curious about learning more about my treatment approach, feel fee to call or submit an online message. I will contact you for a brief informal screen where I can answer any questions you may have. Then we will meet for 1-2 sessions to see how we might work together. The relationship and trust between client and therapist is essential to progress in therapy; therefore, if we decide not to continue our working relationship or I am not able to meet your needs, I am happy to help you find referrals for a therapist who may be a better fit.
Email: cevans@portlandpsychotherapy.com
Phone: 503-281-4852 x224
To contact me, call me at 503-281-4852 x224, or use the confidential contact form below.