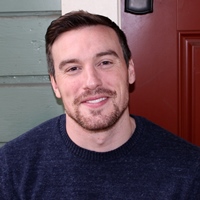 Reaching out for help isn't easy for many of us. I am frequently humbled and inspired by the courage people show as they work to make real changes in their lives.
I am not taking new clients or waiting list additions.
I specialize in helping people who may appear to others as high-functioning, high-achievers, who have it "all together." However, too much self-control, striving, inhibition, and perfectionism can result in suffering. This overarching problem is called overcontrol and it gets in the way of people being able to relax, loosen up, enjoy life, and create fulfilling relationships. People with overcontrol often struggle with longstanding, refractory depression and anxiety. Refractory depression and treatment-resistant anxiety typically do not respond to traditional forms of therapy, which means clients I work with have often been in therapy before and have found it unhelpful.
The treatment I offer for overcontrol is called Radically Open Dialectical Behavior Therapy or RO DBT. RO DBT is a comprehensive treatment that consists of individual therapy and a 30 week class focused on learning new skills. Although RO DBT is new, it is based upon 20 years of research and is considered an evidence-based treatment for chronic depression, treatment-resistant anxiety, obsessive compulsive personality disorder, and maladaptive perfectionism.
In addition to the above, I also specialize in helping people who are in recovery from alcohol use or are motivated to stop their drinking altogether. I use Motivational Interviewing for the treatment of alcohol use and changing other behaviors to achieve health related goals.
Overall, my approach is grounded in behavior therapies. Behavior therapy is different than other forms of therapy that focus on spending time in session focusing on your past or what you think about things you have not done yet. The therapy I offer instead focuses on learning new skills, taking risks to try out new behavior, living better in the present, and taking action that changes not just the way you think, but the way you live.
---
Things I've Written
---
Treatment Approach
Orientation: I integrate the following evidence-based approaches: Radically Open Dialectical Behavior Therapy (RO DBT), Acceptance and Commitment Therapy (ACT), Motivational Interviewing (MI), Dialectical Behavior Therapy (DBT)
Modalities: Individual therapy and RO DBT class
Client Focus
Ages: Works with adults (ages 18+) only
Special Populations: LGBTQ affirmative; ethnically-diverse populations
Qualifications
Practicing Since: 2012
Degree: Psy.D., Clinical Psychology
Year Graduated: 2016
License Number and State: Licensed Psychologist in Oregon # 2880
Specialties:
Substance Use
Generalized & Social Anxiety
Depression
Dysthymia
Relationships & Transitions
Identity & Values Clarification
Men's Issues
Financial
Individual therapy sessions: $155-$220
Sliding Scale: depending on availability
Accepted Insurance Plans: First Choice Health, PacificSource and I accept most other insurance as an out-of-network provider
How I can help:
I can help you find hope and embrace uncertainty. I can also help you find solutions that increase your confidence in your ability to succeed. I will accompany you on your journey through difficult times and help you reduce anguish, shame, guilt, and self-criticism, while also helping you be more aware of your strengths and potential, the bright spots in your life, and your humanness. My approach specifically focuses on helping with the development of emotional awareness and skills that you can use in your daily life to be kinder to yourself and others, regulate seemingly unpredictable and intolerable emotions, decrease loneliness, and develop an increased sense of feeling closer to others.