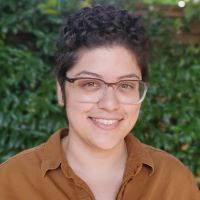 "Rarely, if ever, are any of us healed in isolation. Healing is an act of communion." bell hooks
I exclusively provide telehealth services and can help you check whether your insurance will provide coverage.
Presence, trust, and connection are the basic ingredients for any healing relationship. Wherever you are in your life, I promise to meet you with non-judgement, humility and an easygoing curiosity. Our work together will seek to unearth and honor your true essence, what you value, and who you want to be in this life. I will compassionately hold space for you as we sort through your hidden parts, deconstruct long held beliefs, approach your fears, and sit with your grief. This can be challenging work, and I will encourage you to tell me what is and isn't working. My hope for you is to feel liberated, to engage in patterns and relationships that nurture your potential, and to help you feel at home in your body and safe in community.  
I specialize in treating anxiety (GAD, OCD, social anxiety), disordered eating (ARFID, binge eating, bulimia), and trauma. I have experience working with individuals dealing with self-harm, struggling with body image, and exploring matters related to sexuality and gender. My overarching therapeutic framework is ACT based. I also incorporate a combination of approaches, including DBT, exposure, somatic, and psychedelic harm reduction and integration therapies.
I identify as a queer, gender-nonconforming second-generation immigrant. As a queer person with mixed ethnicities, my passions and experiences are rooted in working with LGBTQIA+, BIPOC, neurodivergent populations, and people living in marginalized bodies. I provide therapy that is poly, kink, gender, and neurodivergent affirming.
Treatment Approach
Orientation: I am a licensed psychologist. I use evidence-based methods such as Acceptance and Commitment Therapy (ACT) and Dialectical Behavioral Therapy (DBT). Additionally, as a member of the psychedelic community, I am profoundly interested in the capacity of psychedelics, such as MDMA and psilocybin, to promote personal transformation and healing. I have training in and am involved in harm reduction education, preparation, trip sitting and integration support.
Modalities: Individual
Client Focus
Ages: 17+, adults
Special Populations: poly, kink, LGBTQIA+, immigrants, neurodivergent
Qualifications
Practicing Since: 2014
Degree: Ph.D.
Year Graduated: 2020
License Number and State: 3596, OR; PY61180654, WA
Specialties
Anxiety
Eating disorders
Body, sexuality, and gender concerns
Trauma, PTSD
Life transitions
Psychedelics
Financial
Average Cost: $190-$250
Accepted Insurance Plans: I accept most insurance as an out-of-network provider
Email Address: ajafari@portlandpsychotherapy.com
Phone: 503-281-4852
To contact me, call me at 503-281-4852, or use the confidential contact form below.